[VIEWED 18875 TIMES]

SAVE!

for ease of future access.
The postings in this thread span 2 pages,
go to PAGE 1
.
This page is only showing last 20 replies
Posted on 02-25-14 8:33 AM
Reply
[Subscribe]
Login in to Rate this Post: 6

?

Liked by
We have heard a lot about SSP Ramesh Kharel. How he is working hard day and night to curb the crime and criminals in Nepal, inspite of facing tough resistance from politicians who are supposed to be in his side.
His passion to uphold the law is incredible and he deserves respect from all the loving citizens of Nepal, whether they are in Nepal or outside, and his actions should be made into an example so that there are more policemen like him who do everything they can to uphold the law and to reduce the crime on Nepalis who are already victim of bad and corrupt system.
That is why, I am entertaining an idea to do a fundraiser to say thank you to SSP Ramesh Kharel, from all Nepalis living abroad, for taking good care of our motherland.
Corrupt forces are trying to stop him from the right and left but he has been standing steadfast. I think some show of support would be good for him.
How many of you support this idea? We can move forward with this if there is some interest shown.
खरेलको प्रहरीभित्रै विरोध,खरेललाई सरुवा गर्न प्रधानमन्त्री सुशील कोइरालासम्म दबाब
काठमाडौं प्रहरीले 'गुण्डागर्दी नियन्त्रण अभियान' चलाएपछि संगठित गुण्डागर्दी गर्दै आएका गुण्डा नाइके तथा उनीहरुका सहयोगी भूमिगत हुन थालेका छन् | काठमाडौँ प्रहरी प्रमुखका रुपमा एसएसपी रमेश खरेल आएपछि उनले गुण्डागर्दी नियन्त्रण अभियान सुरु गरेका थिए ।
खरेलले सुरु गरेको उक्त अभियानका क्रममा हालसम्म ४८ गुण्डा नाइके पक्राउ परिसकेको महानगरीय प्रहरी परिसर हनुमानढोकाले जनाएको छ । पक्राउ पर्नेमा तेजेन्द्र गुरुङ, शुक्रबहादुर लामा 'बाघे' लगायत छन् । यता, गुण्डा नियन्त्रण अभियानका कारण भूमिगत हुनेमा चर्चित गुण्डा नाइकेहरु दीपक मनाङगे, गणेश लामा, रमेश बाहुन, दिनेश अधिकारी 'चरी', कुमार घैंटे, माइला लामालगायत छन् । उनीहरुका केही महत्वपूर्ण सहयोगी भने प्रहरी हिरासतमा छन् । पक्राउ पर्न बांकी केही सहयोगीलाई भने गुण्डा नाइकेहरुले सुरक्षाका लागि पोखरा, चितवन र धरान पठाएको सूचना आफुहरुलाई आएको प्रहरीले जनाएको छ ।
पक्राउ पर्न बांकी गुण्डा नाइकेहरुले पनि आफ्नो कोठा छाडी सकेका प्रहरीले बताएको छ । गुण्डा नाइकेहरु धमाधम भूमिगत भएपछि उपत्यकाका व्यापारी हप्ता बुझाउनु पर्ने बाध्यताबाट मुक्त भएका छन् । प्रधानमन्त्रीको कार्यालयबाट गएको दबाबलाई समेत बेवास्था गेरेर खरेलले अभियानै चलाएपछि भागाभाग भएका गुण्डा नाइकेहरु भने खरेलललाई हटाउने योजनामा छन् ।
गृह मन्त्रालय कसले हात पार्छ र सो मन्त्रालयमा मन्त्री भएर आउनेलाई कसरी आफ्नो पक्षमा पार्ने भनेर यतीबेला गुण्डा नाईकेहरु मन्त्रीमण्डलको पूर्णता पर्खेर बसेका बताइएको छ । स्रोतका अनुसार राजनीतिक संरक्षण पाउने गरेका भनिएका उनीहरु यतिबेला कसरी खरेललाई काठमाडौं प्रहरी प्रमुखबाट च्युत गराउने भन्ने राजनीतिक लविङमा छन् ।
पक्राउ परेका डन तथा उनीहरुका सहयोगी छुटाउन तथा खरेललाई सरुवा गर्न प्रधानमन्त्री सुशील कोइरालासम्म समेत दबाब पुगिसकेको छ । यसैबिच, जनताबाट वाहीवाही पाइरहेका खरेलको प्रहरीभित्रै भने विरोध हुन थालेको छ । राजनीतिक दबाबलाई समेत अस्वीकार गरेर निष्टापूर्बक काममा रहेका खरेलले घुसका साथै हप्ता उठाउन नदिएपछि उनको आफ्नै संगठन भित्र बिरोध हुन थालेको स्रोतको दाबी छ ।
जनतामाझ लोकप्रिय बन्दै गएका खरेलको ब्यक्तित्व थप चुलिने र आफ्नो अबैधानिक कमाई धन्दामा अबरोध आउन थालेपछि एसएसपी खरेल प्रहरी संगठनभित्र बिरोधको सामना गरीरहेका छन् ।
The postings in this thread span 2 pages,
go to PAGE 1
.
This page is only showing last 20 replies
Posted on 02-25-14 12:10 PM
[Snapshot: 410]
Reply
[Subscribe]
Login in to Rate this Post: 0

?

I agree with WTF. Getting equipment that helps our policemen to curb violence and maintain order would be a much better gesture. Look at the breathalizers state for instance. Police still use their nose-to-mouth for curbing drink-driving.
Of course, this could all be donated on behalf of recognizing of SSP Kharel's work.
Posted on 02-25-14 12:15 PM
[Snapshot: 319]
Reply
[Subscribe]
Login in to Rate this Post: 0

?

I love his effort which he is doing to maintain peace in kathmandu, I do not think he will be staying in Kathmandu because of political pressure.
SAN Dai, Yes we can give him the SAJHA awarded person of the year. Lets do fund raising for SAJHA award, we sajha users contribute and you match 50%. Lets say contribution from public 100 than yours will be 50=150 sajha award amount. Instead of saying fund raising for Ramesh Kharel, lets say contribution for sajha
award to Ramesh Kharel. Dont think me wrong I am fine either way, he is the man of Kathmandu in police force , I am ready to contribute what ever I can. I feel proud doing that.
गुन्डा नाइके दीपक मनाङ्गे दशरथ रंगाशालाबाट पक्राउ परेका छन् ।
मंगलबार दिउँसो राजधानीको दशरथ रंगशालामा भएको मनाङ मर्स्याङ्गदी क्लब र नेपाली पुलिस क्लबबीचको फुटबल खेल हेर्न पुगेका बेला उनलाई प्रहरीले पक्राउ गरेको हो ।
मनाङ्गेले गुण्डागर्दी गरेर सर्वसाधरणलाई आतंकित बनाएको, जवरजस्ती रकम असुलेको र अन्य अवैध कृयाकलापमा संलग्न भएको अभियोगमा पक्राउ परेका मनाङ्गेलाई जिल्ला प्रहरी कार्यालय हनुमानढोकामा राखिएको छ।
काठमाडौं प्रहरी प्रमुख भएका रमेश खरेलले ५० जना बढी गुण्डा र तीनका नाइकेलाई पक्राउ गरिसकेको छन् ।
http://setopati.com/samaj/8866/
Posted on 02-25-14 1:59 PM
[Snapshot: 609]
Reply
[Subscribe]
Login in to Rate this Post: 0

?

Vivant's idea is noteworthy.
Posted on 02-25-14 2:38 PM
[Snapshot: 661]
Reply
[Subscribe]
Login in to Rate this Post: 0

?

@nepaluk
This is the mentality that's going to set us back. If a progress is made, celebrate it and send kudos; don't criticize for not making other progress. Manange was openly attending the soccer match, that too where MPC was playing. Is Dhungel doing the same in Kathmandu? Even if he is in Kathmandu, shouldn't blame first go towards the Nepal Police and the leaders in general.
I see your point, Kharel should do more than the things that generate highlights. But let's first appreciate and encourage what he has done, shall we? Don't think these "Gundas" are street hooligans, they have far reaching connections and our leaders will jump up and down to get them out of the jail. This is not a small arrest.
Posted on 02-25-14 3:20 PM
[Snapshot: 706]
Reply
[Subscribe]
Login in to Rate this Post: 0

?

@nepaluk , you must have copied that from some political based news paper of nepal who are trying to divert people.
SAN Dai, lets send 100s of Breathalyzers to nepal police , I will buy 2 of them and send to you.
Posted on 02-25-14 3:28 PM
[Snapshot: 738]
Reply
[Subscribe]
Login in to Rate this Post: 0

?

we believe, he is not into money!
any financial support or fund would be transformed into the term bribe as it's all about politics and we all are aware how are politician from nepal or any part of the world.
Considering this, though a fair motive, i criticized it as not a good idea.
Posted on 02-25-14 5:03 PM
[Snapshot: 868]
Reply
[Subscribe]
Login in to Rate this Post: 0

?

Finally I can say I am all in!
-Z
Posted on 02-25-14 5:26 PM
[Snapshot: 879]
Reply
[Subscribe]
Login in to Rate this Post: 1

?

Liked by
San,
Thank you for coming with some constructive thoughts. But we need to answer few question first
1. I do not know what is the legality of using someones name to raise the fund without his/her consent. Mr. Kharel himself may not like it. So this part needs to be resolved.
2. Use of Money: I do agree with Rahulbhai, though symbolic at may stir unwanted debate which in the end may harm Mr. Kharel himself.
3. Negative copycat: Negative forces out there may be stronger than the positive one. This may set a precedence negative force can use for their benefit.
I have some Idea regarding the use of money, I would like to put the idea for discussion.
The money collected will not be handed to Mr. Kharel, instead a "Ramesh Kharel student scholarship" will be established the money collected will be used as a monthly tuition fee for poor students.
This will be like killing two birds with one stone
1. Acceptance of good deed Mr. Kharel performing. This may inspire others in same position to do good duty.
2. Helping poor kid
So Mr. Kharel will get both, name and fame.
Last edited: 26-Feb-14 06:21 AM
Posted on 02-25-14 5:27 PM
[Snapshot: 901]
Reply
[Subscribe]
Login in to Rate this Post: 0

?

San Bro,
It's a great idea. He can use such fund better technology and crime control purpose to save the innocent citizen across the nations.
Why not start a fund rise accounts and give support for his morality?
Posted on 02-25-14 5:48 PM
[Snapshot: 922]
Reply
[Subscribe]
Login in to Rate this Post: 0

?

San Bro
Its a great idea to appreciate with something to that great person who is fighting for the good cause. I am not sure collecting money is a good way of appreciating his work than again like you said scholarship might be the best way of saying thank you. Only thing i would suggest is whatever we do for him, its ok if he doesn't know it but rest of the people in Nepal or outside of Nepal should know what has been done to appreciate his good and hard work. Like publishing in Kantipur as a headline, spread the word in social media or probably if we can put in TV news channels that would be best..
And last but not the least Yes, I am in . We always say wish I could do something and now its time to act. Lets do it.
Posted on 02-25-14 6:54 PM
[Snapshot: 1052]
Reply
[Subscribe]
Login in to Rate this Post: 0

?

San Bro, Thanks for bringing this up. This is really a great idea, I am with you. We already have couple of notable suggestions here i.e scholarship for poor students through his name or provide some equipment.
If possible, I think it would be nice to check with him what would be his preference then we could do accordingly.
Posted on 02-25-14 7:46 PM
[Snapshot: 1155]
Reply
[Subscribe]
Login in to Rate this Post: 0

?

After the Dil Shova scandal, http://www.mysansar.com/2014/02/10953/ I would double check the facts rather than believing everything Nepali media says.
Posted on 02-26-14 1:46 AM
[Snapshot: 1507]
Reply
[Subscribe]
Login in to Rate this Post: 0

?

Bibeksheel HQ:
An update of Bibeksheel Nepali on SSP Kharel:
Bibeksheel Nepali appreciates those who sets an EXAMPLE! BSN is going to appreciate Kathmandu Police head Ramesh Kharel for the work he's been doing. This appreciation program will include:
1. Meet up with him in his offices
2. Give him appreciation letter (stating BSN appreciates his work)
3. Give him our Commitment Letter (that basically states a new/positive political force BSN will never put illegal/unethical/unwanted/unnecessary pressure to the police now or never.)
4. Give him a list of improvements he can do in Kathmandu (Specially focused with partnership/collaboration with public)
5. Follow up on our list on a periodic basis and keep in touch with him.
===========================
> If you're in Kathmandu and want to be a direct part of this short campaign/program. - Contact us at www.leadnepal.com
> If you're in abroad and want to contribute in the point #4 above. - पो.ब. १४४७८, काठमाडौँ, नेपाल
ईमेल (email) : help@leadnepal.com मोबाईल फोन (mobile): ९८५११-४९२१४ (98511-49214)
> If you're in Kathmandu and want contribute on back office (typing, documentation, logistics, taking appointments, follow up etc). - मोबाईल फोन (mobile): ९८५११-४९२१४ (98511-49214)
> If you're in Kathmandu and want to contribute in monitor and follow up. - मोबाईल फोन (mobile): ९८५११-४९२१४ (98511-49214)
Thank you.
Membership drive is on: You may submit membership form at leadnepal.com/members
San Dai, This is not intended to be an advertisement but an endorsement of the chain you have started.
Posted on 02-26-14 8:27 AM
[Snapshot: 1814]
Reply
[Subscribe]
Login in to Rate this Post: 0

?

Let's not try to monetize everything, specially good social deeds. Money isn't everything; and I am sure there are plenty of other ways to show support and recognize Kharel ji's greatness. Unless, of course, Kharel ji himself has laid out a specific appeal saying that money would help his cause.
Posted on 02-26-14 9:41 AM
[Snapshot: 1899]
Reply
[Subscribe]
Login in to Rate this Post: 0

?

Thank you all for sharing your opinions. It is encouraging to see that most people do agree with the idea of expressing token of appreciation to Mr. Kharel.
However it is surprising to see many comments against the idea of a monetary appreciation. In my opinion, the fact that Mr. Kharel, who earns a government salary which is very small compared to private job market, and very miniscule compared to what other government officials have amassed through corrupt means, has not been tempted to accept bribe to overlook crime, speaks volumes of his loyalty to his profession to upkeep the law.
Most of the problems in Nepal is due to money or lack thereof. So how can we take the higher ground and say money is not everything? Corruption is one of the biggest problem which is all about money. The respect we have for Mr. Kharel is because he has not been corrupted in face of countless options, I'm sure, and he is pursuing to end such criminal activities to the best of his ability.
Many times we even try to justify corruption by saying the govt official earns such less money that he needs to explore other illegal options to feed his family. We know that the salary is not enough in Nepal but that's just the way it is and it is unlikely to change unless there is a big overhaul of the entire system. Money is important in every facet of life and it is increasingly being more important in Nepal due to skyrocketing inflation. I think if we are able to raise a good amount and award to him as a genuine token of appreciation for his service to Nepal, then it will definitely support him financially in some ways. I think it will provide encouragement not only to him but to others as well in showing that Nepalis are behind him and not only showing moral support but actually acting upon it by individually signing off the contribution from the goodness of their heart.
Instead of lambasting in a never ending cycle of blame and hate, we can start a new positive trend - that of appreciation of positive things.
Few of you have suggested equipment/breathalizers for the police force, which are noble suggestions, but I am not sure if they have a good system in the police force to utilize the equipment correctly. Let's say KTM police get 500 breathalizers. Do we have laws that say certain amount of alcohol is allowed? Would the police change the tubes for each person to breath into? What if people get sick because they don't change the tubes for every person? I mean there are a lot of variables that come into play, and this recognition is supposed to be for one person who has been doing the right thing consistently for the past 3 years or so that he started coming into view for his exceptional job. That's why I want to focus more on the individual and not the whole system. The whole system has problems but it can be made good by individuals like Mr. Kharel who need to be encouraged by providing selfless recognition from fellow citizens.
I do not visualize big ceremony to recognize him either. After raising the money, we would get in touch with him and hand him the check, take a picture as proof and provide the story to some news outlets so that the word gets out. Lot of times, organizations who do this kind of recognitions combine their own marketing with such actions - which are all fine and good but sajha is not about getting own promotion. We stand to promote others good deeds :)
Posted on 02-26-14 10:38 AM
[Snapshot: 2035]
Reply
[Subscribe]
Login in to Rate this Post: 0

?

Let's buy a police car for him ! K cha bichar?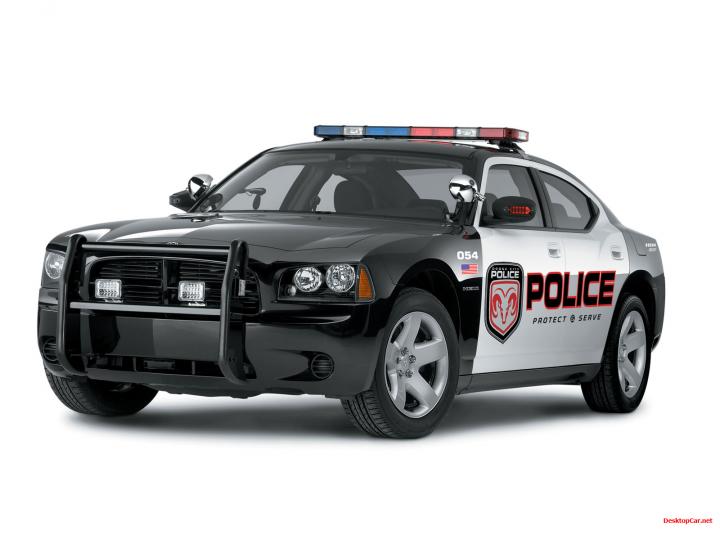 Posted on 02-26-14 1:45 PM
[Snapshot: 2158]
Reply
[Subscribe]
Login in to Rate this Post: 0

?

Hi San,
There isn't any problem with handing some money to SSP Ramesh Kharel as a recognition of this honesty and hard work. But I would like to suggest that the reward be made not on behalf of Sajha. I have nothing against Sajha but it does not really represent a honorable/respectable institution or an online site. How about on behalf of Nepalese residing abroad. You can always say that the money was collected by using Sajha to get the words out (if you really want Sajha to get some publicity).
This is just to let the guy feel proud and honored so that he will continue the hard work and that others will follow on his steps.
Posted on 02-26-14 2:24 PM
[Snapshot: 2194]
Reply
[Subscribe]
Login in to Rate this Post: 2

?

Liked by

PUBLIC

POLICE

POLITICIANS

SAJHA
Posted on 02-26-14 5:13 PM
[Snapshot: 2308]
Reply
[Subscribe]
Login in to Rate this Post: 0

?

San Bro,
Some people might accuse Mr. Kharel and say that he might not be that honest even though there is not even a single complaint against him so far and incredible job he has been doing which is all over in media in last 10 years or so. Some might blame you that you are trying to get publicity using others money. But be strong and do not hesitate to start the fund raising effort. Based on my experience, some people make these allegations just to make an excuse to donate money so lets forget about them and start raising who agree with this idea.
Anyway, after reading his interview in Nagarik, looks like that he is from a middle class family and he has pressure from his family to make money which he has been flatly resisting. Having said that, I kind of feel that he would accept if we provide fund along with some sort of recognition on behalf of all Nepalese Residing Aboard as Hurray mentioned above. We can advise him that he can use this fund for his children's education or something like that.
If he still does not agree to accept, we can tell him that the fund to be used as Kharel Honesty Recognition Award or something like that and every year some honest police officers receive Gold Medal using that fund ( I am saying gold medal is because they can cash it in case they need but on the other hand it looks better than giving cash). The bottom line is there are 100s of way fund can be utilized once it is collected, the most difficult part is collection so lets start the process.
Here is the part of the interview (BTW, the interviewer seems really stupid as he has asked mostly negative and stupid questions) :
प्रसंग बदलौँ, वरिष्ठ प्रहरी अधिकृतको रूपमा आउने तलबले तपाईंको खर्च धान्छ?
अँहँ धान्दैन। त्यसले महिनाको त्यही १० दिनको खर्चमात्रै पुग्छ।
तलबबाहेक एक पैसा अतिरिक्त आम्दानी छैन भन्ने दाबी गर्नुहुन्छ। तलबले आफ्नै खर्च पनि धान्दो रहेनछ। अनि, परिवारको खर्च कसरी चल्छ त? बाँकी २० दिन चाहिँ सपरिवार अनशन बस्ने?
भाग्यले शिक्षित र जागिरे श्रीमती पाएको छु। उनी दुई ठाउँमा काम गर्छिन्। तलब सकिएपछि उनीबाट खर्च लिन्छु। अन्नपात अहिले पनि उब्जनी हुन्छ। पैसै सकियो भने काभ्रेबाट आमाले आलु बेचेर भए पनि पठाइदिनुहुन्छ।
घरबाट खर्च आएन भने नि?
हाहाहा...त्यस्तो हुन्न। समझदार छ मेरो परिवार।
अनि काठमाडौँमा डेरामा बस्ने हो?
घर छ मेरो।
खर्चै नधान्ने तलबले घर चाहिँ कसरी बनाउनुभयो त?
म किसानको छोरो हुँ। तर, प्रशस्त जग्गाजमिन भएको। त्यसमा पनि प्रहरी संगठनमा प्रवेश गरेपछि साढे तीन वर्ष संयुक्त राष्ट्रसंघीय मिसनमा काम गरेर दिनको १ सय ५० डलरसम्म कमाएँ। त्यहाँबाट राम्रै पैसा आयो। त्यसले जीवन अगाडि बढाउन आर्थिक संकटबाट जोगाएको छ।
देखिने खरेल र वास्तविक खरेलमा ठुलो भिन्नता छ, सानोतिनो रकममा आँखा लाउँदैन, मोटो रकम छाड्दैन भन्ने पनि सुनिन्छ।
यदाकदा मैले पनि यस्तो टिप्पणी सुन्ने गरेको छु। ढाँटेर काम छैन। चाडबाडमा कसैले कर गरेर दिएको दुईचार बोतल ह्विस्की लिइयो होला। तर, बर्दी बेचेर एक पैसा पनि कमाएको छैन। यो विषयमा म जोसँग पनि 'च्यालेन्ज' गर्न सक्छु।
विवादमा नआउने गरी पैसा कमाऊँ, आफू र परिवार आर्थिक रूपमा सुरक्षित बनूँ भन्ने लाग्दैन?
घमण्डै गरेको चाहिँ हैन। मेरो पारिवारिक पृष्ठभूमि हिजो पनि दूधभात खान सक्ने हैसियतको थियो, आज पनि त्यो हैसियतका लागि इमान नै दाउमा लगाउनुपर्ने अवस्था छैन। भोलि पनि खरेललाई दूधभात खान संकट पर्दैन। मैले न सुन खाने हो, न पैसाको बिटो। खाने भात नै हो। भात खान दायाँ–बायाँ गर्नुपर्ने बाध्यता छैन।
अरूले टन्नै कमाइसके, आफूचाहिँ इमानदार भएर जोगी हुनुपर्ने भन्दै परिवारबाट कमाइ गर्न दबाब आउँदैन?
आउँछ... पक्कै। अरूको वैभव देखेर परिवारबाट कहिलेकाहीँ 'हैन के गरेको यस्तो, पैसा त चाहिन्छ नि' भन्ने गुनासा आउँछन्। तर, सम्झाउन सक्नुपर्छ। त्यो ठूलो समस्याको विषय हैन। सम्भि्कन्छन्।
सुख–सुविधाका लागि मानिसहरू के–केसम्म गर्छन्। तपाईंसँग त 'इमेज', 'पावर' सबै छ। यस्तो व्यक्ति इमानदारीको माला जपेर बसेको छ भनेर कसले पत्याउँछ?
तपाईंले भनेको 'पावर', 'इमेज' सबै मलाई यो बर्दीले दिएको हो। यो बर्दी नभएको भए रमेश खरेल यो अवस्थामा हुँदा पनि हुँदैनथ्यो। मलाई जसले पावर र इमेज दियो, त्यसलाई बिक्रीको वस्तु बनाउन म सक्दिनँ।
http://www.nagariknews.com./friday/story/14023
Posted on 02-26-14 5:37 PM
[Snapshot: 2363]
Reply
[Subscribe]
Login in to Rate this Post: 0

?

Idea of medal sounds good.. Lets get started...