[VIEWED 5023 TIMES]

SAVE!

for ease of future access.
Posted on 10-26-07 8:07 AM
Reply
[Subscribe]
Login in to Rate this Post: 0

?

i was wondering if anyone out there flew qatar airway'ss direct flight from NJ / DC to Doha and from Doha to KTM?
NJ / DC to Doha direct flight recently started and it sounds like a good route to fly from US to Nepal.
please share how was your experience was and how were you able to arrage for your ticket (travel agency??)
thanks in advance.
Posted on 10-26-07 8:51 AM
Reply
[Subscribe]
Login in to Rate this Post: 0

?

Only two legs in the journey, sounds like a good flight plan. But I am hesitant to fly with Qatar Airways (or Gulf for that matter), what with all the negative reviews on how badly they treat Nepalis.
I would not mind paying couple hundred dollars more and fly Thai or other Pacific route airlines.
I heard Silk Air has started the Kathmandu-Singapore route. If that is the case, I would rather fly Singapore Airlines.
Posted on 10-26-07 9:06 AM
Reply
[Subscribe]
Login in to Rate this Post: 0

?

I flew Qatar Airways twice .... service was good ...
I am not sure if they treat Nepalese badly or Nepalese treat them badly ... I saw Nepalese passengers teasing/treating airhostesses disrespectfully as if they were their private servants!
Posted on 10-26-07 9:56 AM
Reply
[Subscribe]
Login in to Rate this Post: 0

?

direct flight from US to Singapore will be like 14+ hours i'm sure. i don't think i can sit through that long of a flight, unless i'm flying business class :p
that's why i liked this east coast to doha route...only about 8 hours flight and then from doha to ktm less than 5 hours. if layover aint that bad, you are looking at getting home in about 15hours.
Posted on 10-27-07 1:06 PM
Reply
[Subscribe]
Login in to Rate this Post: 0

?

I have experience of flying Qatar Airways a couple of times. It's a good airline, in my opinion. The Airline boasts of its multi-national crew...from more than 53 countries back in 2006....now may be from more. Most of them are very frank. Make passengers feel at home. Once I was flying first class and luckly met a Nepali air hostess. The service was fantastic. We kept talking whenever she was free. But another time, in Doha -Kathmandu route, a foolish looking Bengali girl was the incharge of Business class where I was travelling. She spoiled everything....seemed to be nervous or something. I was wondering the fate of economy class passengers...if she were to be there. Generally we expect more when travelling business or first class. Once I was travelling economy class from India. Because of rude Indians the crew members were no better than from any other ordinary airlines like Air India.
Silk Air is great but as it involves much longer flying time...I would prefer Qatar via Doha irrespective of the quality of service they provide.
Posted on 10-27-07 4:12 PM
Reply
[Subscribe]
Login in to Rate this Post: 0

?

I agree with RAASCAL, the case is not that Nepalese are treated bad, infact Neplease treat the crew members in certain ways that is considered "not normal" in that given scenerio inside the plane, may be because of that crew members are forced to change there attitute against certain Neplease, specially workers who fly from Doha to KTM. This is what I expecienced last year, I am still willing to use Qatar airways when I go back next time. And brother HUKKA NEPALI, who told you that the flight to Doha is 8 hours from US. The straight flight is 16 hours. Sometime they stop for re-fueling i Europe but you will still remain in aircraft.
Posted on 10-29-07 8:43 AM
Reply
[Subscribe]
Login in to Rate this Post: 0

?

I for one enjoy riding in the airplane. Can't affort first class or business class like Birke above, but economy is fine for me. I like to watch movies - therefore backseat tv monitor is a must for me. Unlike many people, I love airline food, especially if it is Asia based airlines because they usually have food that agree with my taste. I like little knick-knacks they hand out. Even at the airports, I love looking at airplanes. It is always a joy to hear so many languages and trying to figure out who is from which country. I also enjoy browsing the duty-free shops, I rarely buy though because their prices are usually artificially high despite being sans tax. But I do like to try out different airport restaurants, I especially liked those in HongKong and Singapore airports. So, my vacation starts even before I land in Nepal. That's the reason I don't mind reasonably longer hours in the plane or couple hundred dollars more to fly in better airline with nicer crew.
Posted on 10-29-07 10:54 AM
Reply
[Subscribe]
Login in to Rate this Post: 0

?

HEY MAN I JUST TRAVELLED TO NEPAL THROUGH THAT ROUTE WITH QATAR AND I DIDNT HAD ANY PROBLEM. WHAT MIGHT HAPPEN IS YOU MIGHT HAVE A LONG TRANSIT AT DOHA BUT YOU CAN GET A HOTEL FOR FREE .
Posted on 10-29-07 11:39 AM
Reply
[Subscribe]
Login in to Rate this Post: 0

?

I flew on Continental and Qatar airways to Nepal. I personally found Qatar Airlines staff more professional than Continental. Though as I entered the Quarter airplane it has silly smell. Food was good, beverage served as requested.
But from Doha to Katmandu is quiet different, It is not them but it is we Nepali let them treat a little differently. As a passenger we have to show our best attitude as a passenger but some smarty Nepali fellow were moving one seat to another and talking as if they were in their home theater. Most of them needed individual help to find a seat it is not their fault not to know the seat number and showed dependency just to confirm the seat. May be they feel homely in Qatar airways or they feel they enjoy just to be in home after a long departure.
So they will treat all Nepali same way as if you were returning from Doha or golf state but you were not. Now you feel why I am treated as them while you have paid more and more sober.
If you are looking for a cheap and shortest fly do you have more choices? So, if we have choices definitely I would think of other options.
Posted on 10-29-07 1:07 PM
Reply
[Subscribe]
Login in to Rate this Post: 0

?

I used the same route while coming. It was good and I didnot experience anything bad in Doha. I am sorry, I don't have idea about ticketing from here. Try some agents. Have a safe and sound trip.
Posted on 11-04-07 1:23 AM
Reply
[Subscribe]
Login in to Rate this Post: 0

?

Hi all the Friends !!
Greeting from Nepal !!

We are registered manpower agency in Nepal and would like to Express our Interest to supply the Nepalese Workers to various countries. For more details about our company please visit our official website: www.nepaliworker.com

We are one of the experience agency in Nepal who follow the strict rules for selection of workers and deploy the workers in time.We have mentioned our terms and condition in our website.

If any Nepali friends are involved in manpower business abroad then please feel free to contact us.


Best regards,


Yogendra Raj Ghimire
Chief Executive Officer
Our Destiny Employment Service Pvt Ltd
GPO BOX:-12027, Kathmandu, Nepal
Cell: +977-98510-51403
Direct Tel: +977-97410-13153
Direct E-mail: yghimire@gmail.com
Direct Online Talk: Hotmail/Yahoo/Skype/Jaxtr: bumleeng
----------------------------------------------------------
Tel: +977-1-4257897
Fax:+977-1-4258874
E-mail: exporter@wlink.com.np,info@nepaliworker.com
Website: www.nepaliworker.com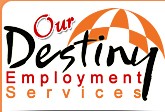 Posted on 11-04-07 1:49 AM
Reply
[Subscribe]
Login in to Rate this Post: 0

?

hey sooners where did you get your tix from for US-DOHA-KTM route?
thnx
Posted on 11-04-07 8:13 AM
Reply
[Subscribe]
Login in to Rate this Post: 0

?

I flew couple of times with Qatar. I hate to say this but we nepalese should show some decency if we expect good treat from crew. Few nepali dai haru, who hopped in from Doha, started playing lok geet in their small cd player with speaker on. A hostess requested to stop, and they did but just for a minute. The music was on again. Just imagine how embarrassing that would be to rest of the pessengers and crew. She came back again and this time she was little impolite. And this is justifiable I believe. She went back and they curse her in nepali like anything..." Bhalu, Raadi..tesko plane maach*kney sittai ma chadeko ho?". And few others sitting 2 seats ahead were asking for drinks more than 10 times. And it was clear from their intention they were asking just to harrass her. Finally it landed in ktm airport. At least 15 of them grabbed their hand carry before craft came to halt, got up from their seats and were ready to step out. Similar incidents happened last december too. Seems like these action-reaction game happen in every flights to ktm. At least we need to learn to be courteous if we really expect benign treatment from others.