[VIEWED 45748 TIMES]

SAVE!

for ease of future access.
The postings in this thread span 9 pages,
go to PAGE 1
.
This page is only showing last 20 replies
Posted on 08-07-05 11:57 PM
Reply
[Subscribe]
Login in to Rate this Post: 0

?

What Nepal must do to protect Border problem with India? We need to use: Visa systems Nepal must build boundry walls. It does not matter how much costly or how long it takes. It must be done by Nepalese people for security and peace. What do you people thinks about?
The postings in this thread span 9 pages,
go to PAGE 1
.
This page is only showing last 20 replies
Posted on 03-16-07 2:00 PM
Reply
[Subscribe]
Login in to Rate this Post: 0

?

this is a solution
Posted on 03-16-07 3:21 PM
Reply
[Subscribe]
Login in to Rate this Post: 0

?

Another problem is we do not know how to make guns. We need to learn how to make it and use it as well. All our weapons that we need comes from India so how can we fight them. Do Nepali people not know how to make them or just dont care for it? Because the last time SSB was in Nepal (Bardia) it held up a whole police station and told them that they can bomb and killed them so easily since they have old double barellel guns.
Posted on 03-16-07 3:23 PM
Reply
[Subscribe]
Login in to Rate this Post: 0

?

We know how to copy cat them on everything like politic, corruption, etc... so why not learn to make guns or any weapons like them. It is not that we are not capable of doing it, it is just we dont want to protect and solve the prblem ourselves but rather always run away from it which also explains the chaos in Nepal.
Posted on 03-16-07 6:21 PM
Reply
[Subscribe]
Login in to Rate this Post: 0

?

You do not have to make a guns, bullets and bombs. Important things is that Where you gonna shoot? Where is a Target?
Posted on 03-16-07 7:00 PM
Reply
[Subscribe]
Login in to Rate this Post: 0

?

If you dont have bombs are bullets along with guns then what are we going to shoot with everything bro. See a lot of Nepali people are scared of Indians becuase they have big military and weapons but I wonder how Bangladesh protects its border. They have the same land mass as we do and they are as small as we are but the only dispute on their border is 50 meter long stretch which is now no mans land. We are and always will be mentally defeated by the Indians so this kind of crap is going to be regular. The only way to protect ourselves and our borders is by getting rid of the defeated mentality which even maoist have started to show. Well lets see if anyone does have any solutions, which I highly doubt.
Posted on 03-23-07 3:14 PM
Reply
[Subscribe]
Login in to Rate this Post: 0

?

Save Nepal border and Save your matherland. No land No country.....No country... then We have Nothing...
Posted on 03-24-07 5:18 PM
Reply
[Subscribe]
Login in to Rate this Post: 0

?

Kalapani Belongs to Nepal -The North-Western Border of Nepal Buddhi Narayan Shrestha -Managing Director, Bhumichitra Mapping Company Background: The Treaty of Sugauli of 4 March 1816 is the basis to delineate and demarcate the western/north-western border of Nepal, eventhough the Boundary Treaty of 1 November 1860 is implied specially to the south-western portion, as the restoration of Banke, Bardiya, Kailali and Kanchanpur districts as new territory (Naya Muluk). According to the Treaty of Sugauli, river Kali is the western boundary of Nepal with India. The boundary river, Kali is delimitated by Article 5 of the treaty. It says "the Rajas of Nepal renounces for himself, his heirs, and successors, all claim to or connection with the countries lying to the west of the river Kali and engages never to have any concern with those countries or the inhabitants thereof." So the place, where the river Kali is originated is the north-western corner border limit of Nepal with India and China as tri-junction. Status of the River Kali and Kalapani: It is not yet demarcated the status and origination of the river Kali. The river is known as Kali at the upper reaches, Mahakali in the middle portion and Sarjoo or Gogra or western branch of Gogra when it comes down to plain area. There is a controversy and much debate in the determination of the point of origination of river Kali, whether it is originated from Limpiyadhura (5,532 meter) or Lipulek (5,098 mtr) or an artificial pond (4,571 mtr). The second debate is the location of Kalapani, whether it is located in the Nepalese territory or Indian side. In another words, whether Kalapani belongs to Nepal or India! There has been an issue of national interest for everyone that raised much hue and cry since October 1996. The Nepalese people of all walks of life from the students to the University teachers, laymen to the intellectuals, historians to the geographers/mapping experts, former government administrators to former diplomats, village committee chairmen level to political leaders, ex-policemen to even ex-military officers have expressed their views through the news media workshop, symposium, meeting and discussions. As regards the determination of the origin of river Kali, there are more or less three different thoughts. The first and major section, who belong to the intellectuals, researchers, elite and informative community have opined referring historical documents, old maps and hydrological facts that the river Kali of the Treaty of Sugauli is originated from Limpiyadhura. The second section i.e. the government machinery have expressed as the origin of the river Kali from nearby to the Lipulek pass. The third is the Indian team of the Nepal-India Technical Level Joint Boundary Working Group and the Honourable Ambassador of India to Nepal and they have expressed their views that the river Kali is originated from a small pond, which is located south of Kalapani and further south of the Pankhagad stream. Now the main crux of the matter is to identify, which one is the river Kali of that period as the spirit of the treaty. Deion of origin of the river is not mentioned in the treaty. In a sense, it was not necessary to make a deion of the river at that time, because of the fact that there was no controversy and confusion on the river and there was only one river which was used to be known as Kali. To reach into certain conclusion, one has to make a study of the historical document and old maps, which are inscribed and established on and around the time of the treaty. And the other is, on the spot findings with hydrological facts. Maps As Evidence: So far as the maps as evidence is concerned, there are so many maps as proofs that depict the point of origin of Kali river which lies about 16 kilometers northwest of Kalapani at Limpiyadhura. One of the maps published on 1827 has clearly shown the river originated from Limpiyadhura in the Zanskar Range of the Himalayas, as Kali River. It is a map of 1″ = 4 miles scale and its authenticity can be proved that it bears the label "Published According to Act of Parliament by James Horst Surgh, Hydrographer to the East India Company 1st Feb. 1827." Another map of 1830 and its updated edition of 1846 entitled "Western Provinces of Hindoostan" also show the river flowing from Limpiyadhura as Kali River. The map (scale 1″ = 20 English Miles) was published in London by Parbury Allen & Co. and is captioned as "constructed from the most recent surveys." Improved Map of India (compiled from all the latest and most authentic materials) published in London, 2 January 1816 by A. Arrowsmith No. 10 Soho Square, Hydrographer to His Majesty, has shown the river from Limpiyadhura to be as Kali or western branch of Gogra or Sarjoo. This map has covered the area of the then Greater Nepal from Tista to Kangra. And even a map of 1856 entitled "Nipal and the Countries Adjoining South, West and East" published by Surveyor General's office also shows Kali river as the one flowing from Limpiyadhura. The map was compiled in Survey of India, Calcutta and bears the signature of the Deputy Surveyor General as In-charge. The notable point is that it has mentioned in its Note No. 3 as compiled map "Jung Bahadur's Nipal Sketch Map in Devanagari characters received from foreign department sent thereto by Resident of Nipal." There are other maps as counter-proofs that show the river originated from Limpiyadhura is the river Kali. Some of these maps are Sketch of Kumao by Captain H.S. Webb, Surveyor 1819; Vorder-Indien Orderdas Indo-Britische Reich 1834, Steilers Hand Atles-Germany; Index Map-XII of India 1835, Baldwin & Cradock; Anglo Asian Map by J.B. Tassin, 1837 and The Atlas of India, 1846 (maps of the society for the diffusion of useful knowledge), London: Charles Knight and Co. All these maps from 1816 to 1860 have shown the river flowing from Limpiyadhura as Kali River, and thus it carries the north-western border of Nepal with India. The name of the other river, originated from Lipulek Pass is not inscribed in these maps. It may be due to the fact that this is a lower order river as it has low depth, less volume of water, shorter in length and narrow width of the river. Secondly, the maps from 1860 to 1880 have, though maintained the geographical position of the Kali River and location of Kalapani in situ but the name of the Kali has been changed to Kuti and then Kuti Yangti River. An 1881 map published by Survey of India entitled "Nepal, Tibet & United Province has mentioned the river flowing from Limpiyadhura simply as Kuti River and it has left the river flowing from Lipulek unnamed. Thirdly, maps published after 1880 have changed the name of the river originated from Limpiyadhura as Kuti Yangti and the river flowing from nearby of Lipulek pass has been started to name as Kali River making Nepal loose almost 310 square kilometers of land, west of Lipu River. So the name of the river Kali was slowly changed into Kuti and finally into Kuti Yangti. Most spectacularly, a map entitled "Nepal, Almorah, United Province" with 1″ = 1 mile published by Survey of India, 1879 has altered the border to the east and south with the cartographic symbol, keeping intact the geographical location of Kali and Lipu rivers and Kalapani. The symbol on the map has not followed the river as border line, but the international boundary line is being taken from a small artificially formed rivulet about a considerable distance south of Kalapani and Pankhagad stream. And the boundary line runs south-east along the watershed to north of Tinkar pass. This map has irregularity and has falsely inscribed as it may be called "cartographic aggression" of the border and Survey of India did it on their own. In fact, the western border of Nepal with India follows the river but not the hills and watershed. Location of Kalapani: In such a fashion, Indian side has now claimed the artificially formed pond as the source of Kali River and about one and half kilometer long rivulet (canal) as the mighty Kali River. The cartographic encroachment of border has made Kalapani on "Indian side" making Nepal loose a further 62 square kilometers of territory. It is mentionable that Lipulek pass is the easiest path to reach Tibet of China. And there is a strategic hill with 6,180 mtr high on the south of Kalapani, along the line of false cartographic/ symbolic boundary. One can have a look on those moves through the Lipulek pass from the Taklakot business center of China to India and Nepal. Meanwhile, India has been maintaining a contingent of armed forces at Kalapani since 1960. During the war with China, India has built permanent structures with bunkers and the Indian army has occupied the area of Kalapani, which is located east of the river Kali as the intrusion of the Nepalese territory. Nepalese officials, especially the Chief District Officers of Darchula have reported to the center time and often mentioning that the Nepalese territory of Kalapani have been encroached by the Indian armymen and they have erected some constructions there. But it was ignored during the Panchayat era to sustain Panchayat System in Nepal. At that time, Nepal was not in a position to protest and oppose to India for the sake of Panchayat regime. After the restoration of democracy in 1990, voice of the Nepalese people started to raise slowly in so many issues and Kalapani/Limpiyadhura was one of them which is so louder after 1996. Statements Concerning Kalapani: In the mean time, the then Indian Ambassador KV Rajan made two press releases relating to Kalapani on the 3rd and 7th June '98. He stated that there is only an Indo-Tibetan Border Police-post in the area which, according to all records available with the government of India, has been on the Indian side of the border since 19th century and acknowledged as such by successive British, Indian and Nepalese Governments. He also said that there is an old and complicated historical background to the boundary between the two countries dating back to the 19th century. He further said that the reference to the historical background of the boundary in the Kalapani area, as is available with the Government of India, was made in the context of the unfair insinuation that India is knowingly in occupation of the territory at Kalapani (7 June 1998). However, Mr. Rajan made another statement after a few days in Birganj on the 10th of June that he did not say Kalapani is a part of India. He further said, India would leave the area of Kalapani there and then, if Nepal produces authoritative documents. In a talk program at Reporters Club, he said on 2nd of August '99 that they have inherited certain territories from British India and they have not since then altered the boundaries. He further said, India has done no wrong on the Kalapani issue and wishes to hold discussions in a friendly atmosphere to resolve the issue in the mutual interest of both the countries. He also warned that it would be better if both Nepal and India suspended their judgements and individual stance on the issue, since a joint border technical team is still examining historical documents relating to the territorial dispute of the strip of tri-junction in the far-west district of Darchula. Just after one month of the saying of the Indian Ambassador there was another talk program in the Reporters Club on September 2 and the Chinese Ambassador ZX Yong said that the Boundary Agreement between Nepal and China was performed three and half decades ago, by which Kalapani area lies within the Nepalese territory. However old documents were ignored during that agreement which would show the border of Nepal up to Limpiyadhura, the origin of Mahakali. In addition, the Chinese envoy said that tri-junction point is the subject to three countries, whereas Kalapani situated near to the tri-junction point is not the subject of three countries. He further said the recent border trade agreement between India and China does not involve "disputed territory of Kalapani." Regarding the issue of Kalapani further, IK Gujaral (then Prime Minister of India) during the visit to Kathmandu on 9th June '97 said that they have issued a direction to hold a meeting of the Joint Boundary Working Group within one month, to solve the issue. Similarly the Indian President KR Narayan during a civic welcome hosted by the Kathmandu Metropolitan City on 30th May 1998 expressed that Nepal and India are two countries, where there are no doors and wall to obstruct the border. Answering to a written question in Rajya Sabha on 16th July '98, the then Indian Minister of State for Foreign Affairs, Basundhara Raje furnished information that Nepal has claimed 25 square kilometers of land on Kalapani area of India-Nepal border sector. He further informed that Nepal has claimed that land in connection with the border delineation of the western sector of India-Nepal boundary. Some more Indian parliamentarians have expressed their views on Kalapani problem. Sanjaya Nirupam, member of Indian Rajya Sabha has said unofficially in Kathmandu in a program arranged by the Reporters Club that Kalapani issue must be resolved through the talks between two countries and India must not take any decision in contrary to the views of the Nepalese people (2 July '99). In the same way, Ananda Pathak, former member of Indian Lok Sabha expressed his personal view while he visited Kathmandu (17 August) that if Nepal is deprived from Kalapani, Indian military force must be removed there and then from that area. As a counter to the Indian dignitaries on Kalapani issue, Girija Prasad Koirala as Prime Minister had announced and claimed that Kalapani is within the territory of Nepal as depicted on the maps of 1850 and 1856, published by Survey of India. He had repeatedly said "we feel that the disputed area of Kalapani is ours, the dispute needs to be resolved by carrying out a comprehensive study of all historical documents and proofs. If the study and facts show that the territory belongs to Nepal, then India must pull out of Kalapani (9 June'98)." In addition, the then Prime Minister Koirala has conveyed to the Indian Prime Minister Atal Behari Vajpayee that there are historical maps and documents, which depict that Kalapani belong to Nepal (Colombo, 28 July '98). Koirala further said "I cannot say, it was the positive achievement but I am sure that Vajpayee understood well what I wanted to tell him concerning the border problem." The border problem was visualized by late His Majesty the King. In order to keep the border regularized, the Royal Address to the joint session of parliament made a commitment to "maintain the border pillars intact" (1 July '99). In connection to Kalapani and north-western border issue, various other authorities of the Nepalese government have expressed their views. Notably, Prime Minister Krishna Prasad Bhattarai as head of government has said "Kalapani is a part of the Nepalese territory, Kalapani is ours according to the maps of that area (23 July). He spoke in the parliament that Nepal will not leave even an inch of land on the basis of available maps. In the same way, the then Foreign Minister Ram Sharan Mahat has answered the questions positively in the parliament relating to Kalapani/Limpiyadhura border problem, raised by various members of parliament. He has also furnished information to the presspersons that the government is dedicated to remove the Indian army from Kalapani. He has further said "the government will handle the problem of Kalapani from technical, political, administrative and diplomatic level as well. The study is being carried out by the experts. The discussion is going on to finalise the western border, whether it is located at Lipulek or Limpiyadhura, on the basis of all types of maps and documents from the time of the Treaty of Sugauli (26 July '99). Former Prime Ministers also have shown their concern and expressed their views as Kalapani belongs to Nepal. Sher Bahadur Deowa told in the parliament that Indian armymen will go back from Kalapani after the demarcation of that area (6 March '97). Such are the views of Lokendra Bahadur Chand, Surya Bahadur Thapa and Kirti Nidhi Bista. Marich Man Singh has said (1 July '98) "India had proposed to China during my tenure, to construct a trade route with a view to connect Kalapani to China. But India was awkward as China spoke clearly that Kalapani belongs to Nepal." Nepal-India Boundary Joint Working Group: During the visit of the Indian External Affairs Minister Jaswont Singh to Kathmandu, a joint communiqué (11 September 1999) was issued and the problem of Kalapani was mentioned on it. They have instructed to the joint working group of Nepal-India Joint Technical Level Boundary Committee to analyse the facts in an efficient manner for the demarcation of the western sector including the area of Kalapani, which is in controversy between he tow sides. They have also provided instruction to complete the work in a time bound basis. In spite of all these instructions, dialogue, debate and discussion between two teams of the Joint Working Group, they have not yet reached into decision to finalise the working materials, which could be used to demarcate the western border of Nepal. During the meeting of joint working group on 17 July '98 Nepal proposed to take the maps of 1850 and 1856 as the working materials to be used by the joint survey teams. But Indian side presented logic that these maps are irrelevant and unscientific as well. Instead, they claimed that the maps prepared during 1879 and 1928/29 must be taken as basic working materials to the field. In counter, Nepal pleaded that those maps are baseless. In such a fashion the meeting was ended with no decision. After the fruitless discussion, the respective working group had forwarded the matter to upper level and it should have been referred even to the ministerial level. Especially Nepalese working group might have seeking and waiting for the guidance and concrete instruction from upper level. But with the result of the joint communiqué issued in Kathmandu at the end of the visit of Indian Foreign Minister, the issue has been rather pushed down to the same level, where the problem was originated. So the problem forwarded by the joint working group is now something like a motionless move and nobody knows, when it will start to move again. India Intends to Study Proofs from Nepal: As the other side of the coin, during the bilateral talk between two foreign ministers in Kathmandu, Nepalese side expressed the view that necessary arrangements must be carried out to remove the Indo-Tibetan armed police border-post from Kalapani area, whereas Indian side expressed opinion that appropriate solution may be explored after scrutinizing the proof of the historical documents. This indicates that India intends to study those proofs of Kalapani, which are available with the Nepalese government. In this context, Prime Minister Bhattarai has already spelled out the maps of 1850 and 1856 as proofs. Notably, these maps are prepared and published by Survey of India themselves during British period in India. Secondly, this scribe has collected a considerable number of historical maps within the nation and abroad, especially from the British Library, London (India Office Records & Collections) and Library of Congress, Washington DC (Geography & Map Division). Some of these maps have been mentioned above as it was published during 1816/ 1819/ 1827/ 1830/ 1835/ 1837/ 1846/ 1850/ 1856 etc. These maps can work as the counter-proofs to those maps, which are already available with the government. And the concerned ministries and department have procured these maps from this scribe. Kali/Kalapani Itself As A Proof: It is clearly engraved on above mentioned maps that the river which is originated from Limpiyadhura is the Kali as delimitated by the Treaty of Sugauli, as the western borderline of Nepal. Based on the historical documents and various maps of the era of the treaty and scientifically enunciated hydrological principle, there is no doubt to reach in conclusion that the north-western border corner of Nepal is located at Limpiyadhura. Nextly, Kalapani itself is a concrete and on the spot geographical proof, because Kalapani is located towards east of the river Kali, as the Treaty of Sugauli says that all those areas lying to the east of the river Kali is the territory of Nepal. source:
http://bordernepal.wordpress.com/2006/11/
Posted on 03-24-07 6:18 PM
Reply
[Subscribe]
Login in to Rate this Post: 0

?

We should send everything bro to guard Nepal's border:P hehe digging this topic from grave again and again..why are you so sentimental man? No worries ..Be Happy ..indian:P
Posted on 03-25-07 4:05 PM
Reply
[Subscribe]
Login in to Rate this Post: 0

?

Why we need to protect our country?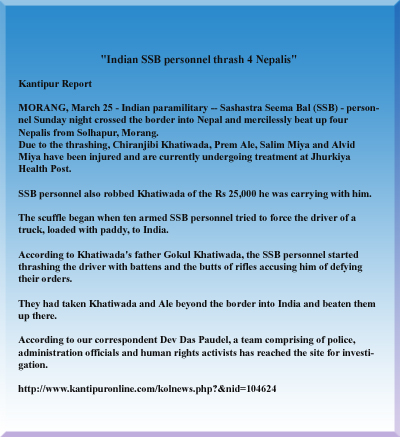 Posted on 03-25-07 4:06 PM
Reply
[Subscribe]
Login in to Rate this Post: 0

?

why we need to protect our country? "Indian SSB personnel thrash 4 Nepalis" Kantipur Report MORANG, March 25 - Indian paramilitary -- Sashastra Seema Bal (SSB) -- personnel Sunday night crossed the border into Nepal and mercilessly beat up four Nepalis from Solhapur, Morang. Due to the thrashing, Chiranjibi Khatiwada, Prem Ale, Salim Miya and Alvid Miya have been injured and are currently undergoing treatment at Jhurkiya Health Post. SSB personnel also robbed Khatiwada of the Rs 25,000 he was carrying with him. The scuffle began when ten armed SSB personnel tried to force the driver of a truck, loaded with paddy, to India. According to Khatiwada's father Gokul Khatiwada, the SSB personnel started thrashing the driver with battens and the butts of rifles accusing him of defying their orders. They had taken Khatiwada and Ale beyond the border into India and beaten them up there. According to our correspondent Dev Das Paudel, a team comprising of police, administration officials and human rights activists has reached the site for investigation. http://www.kantipuronline.com/kolnews.php?&nid=104624
Posted on 03-25-07 9:31 PM
Reply
[Subscribe]
Login in to Rate this Post: 0

?

Who is going to protect or help solve Nepal's border? First of all people from Nepal (of all ethnic groups) cannot even get along or dont even have one counsil that serves Nepali regaurdless of ethnic class, how are you going to protect Nepal or people from Nepal against Indian agression. I thought Nepal's leader did not have leadership qualities, but even people from Nepal who studied in the west do not posses any such quality, if they do then name one.
Posted on 06-05-07 12:09 PM
Reply
[Subscribe]
Login in to Rate this Post: 0

?

. In truth and reality, who took briber money and giving authentic Nepali citizeship to thoese Indian people. Is that NATIONAL CRIME ? WHO IS THAT PEOPLE IN NEPAL?
Posted on 06-05-07 5:29 PM
Reply
[Subscribe]
Login in to Rate this Post: 0

?

Indian inside Nepali border..Helping to Madeshi people for strike.... .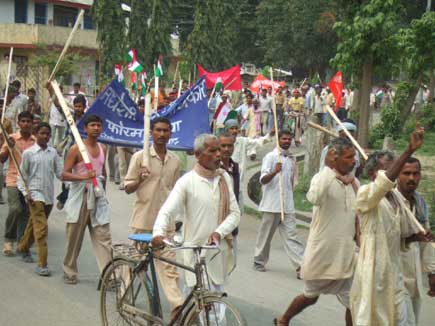 Posted on 06-05-07 8:54 PM
Reply
[Subscribe]
Login in to Rate this Post: 0

?

सीमा सम्बन्धी नंया पुस्तक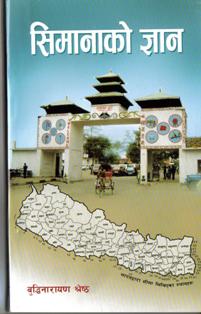 Posted on 06-05-07 11:25 PM
Reply
[Subscribe]
Login in to Rate this Post: 0

?

. Does this book promote in website or amazon ? .
Posted on 06-05-07 11:31 PM
Reply
[Subscribe]
Login in to Rate this Post: 0

?

. best point... Nepal should not leave Border open... there must be some kind of control. We Nepali good person 1 go to India, from India, 10,000 bihari, marwadi, Yadav, Sigh doti chor-Daka come to Nepal. We can not control and protect own home and country.
Posted on 06-06-07 10:02 PM
Reply
[Subscribe]
Login in to Rate this Post: 0

?

. Where we can buy this book? .
Posted on 06-08-07 3:50 PM
Reply
[Subscribe]
Login in to Rate this Post: 0

?

Posted on 06-15-07 3:09 PM
Reply
[Subscribe]
Login in to Rate this Post: 0

?

. book about Nepali border situation...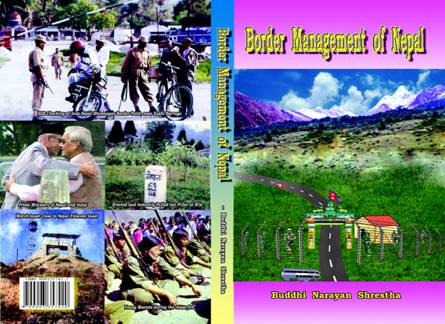 Posted on 06-21-07 3:03 PM
Reply
[Subscribe]
Login in to Rate this Post: 0

?

. Does anybody have any idea about Nepali border situation Documentry? http://mesocosm.blogspot.com/2006/12/film-review-greater-nepal.html .