There are different ways to insert multiple images into your sajha postings.
The easy way is to copy images from other sites by simple right clicking on an image in another site and pasting it to the sajha posting space. Note however that copying images from your online emails will not work since you need to be logged in as yourself in order to view it so others will not be able to.
The second way to post images into sajha is by uploading to sajha. The simplest way to do it is to use the "Include file" option below the posting space. This only allows for one image upload.
If you want to upload and post multiple images in your posting then this is what you have to do:

Clicking on the image icon will open a new window as shown below: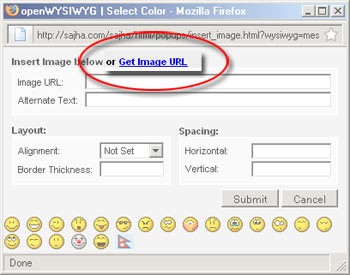 Click on the "Get Image URL", it will open a new window as shown below. This is your images store within sajha where you can store your images for your postings. Your images will be resized to 200, 400, 700 pixels as selected. (picture below shows 600 and 200 options but I've just changed it to 700, 400 and 200).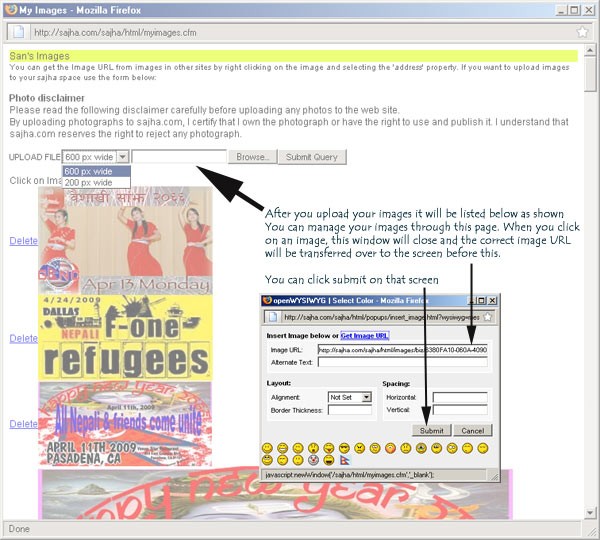 It's relatively straightforward from here. Let me know if you have any problems with it.
Regards