Everest Sports:
Dear all,
I am posting this to let you all that there is an opportunity to enrolle your children in Basketball and Soccer classes organized by Everest Sports. Eventhough you don't live in New York, Please share this with your friends and family who live in New York so that their children have an opportunity to get involve in Sports. Please, check facebook page (Everest Sports) www.facebook.com/EverestSportsnyc or www.everestsportsnyc.com for more Information and Share this in facebook and twiter as well. I appreciate a lot.
$120.00 for 8 classes of 55 minutes every Sunday.
Please call (917)200-8255 for more information.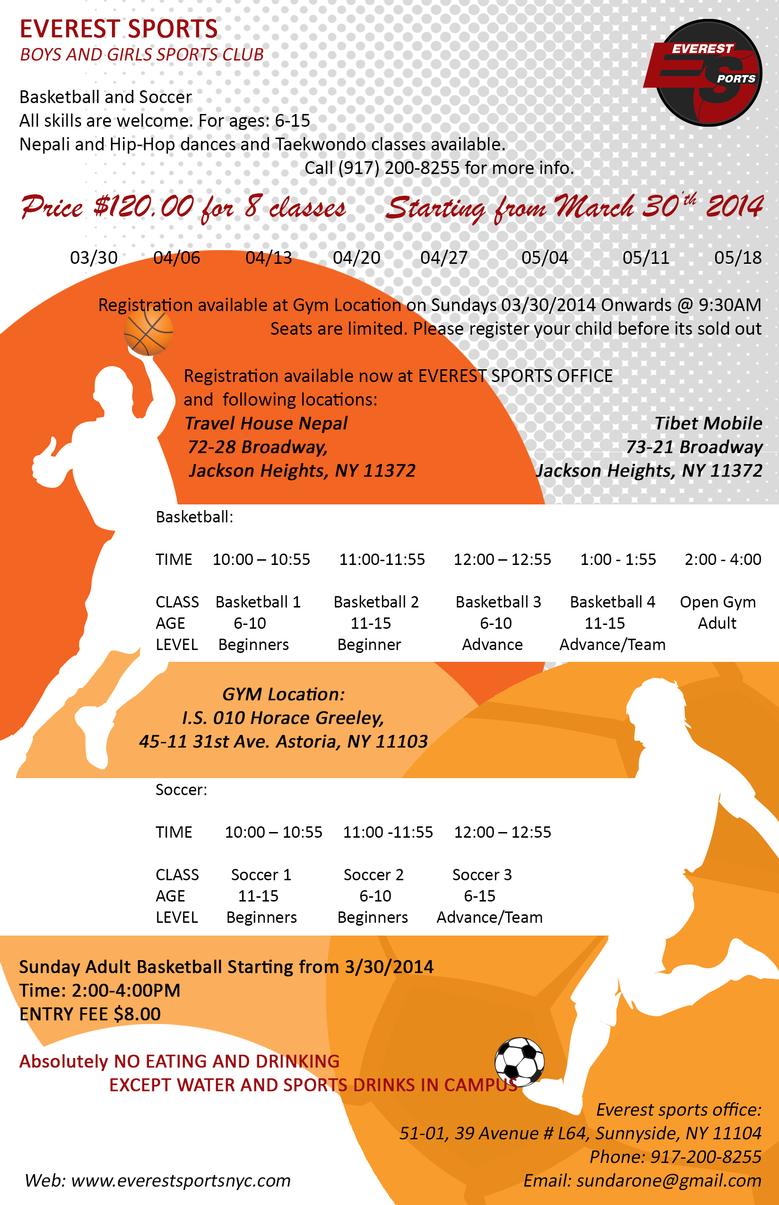 Last edited: 21-Mar-14 02:36 PM
Last edited: 21-Mar-14 02:43 PM
Last edited: 21-Mar-14 02:47 PM