Replies to this thread:
More by nepaltrue
What people are reading
Subscribers

[VIEWED 10280 TIMES]

SAVE!

for ease of future access.
Posted on 08-13-07 12:13 PM
Reply
[Subscribe]
Login in to Rate this Post: 0

?

. RNAC-Lauda Air deal scam in Nepal:- - Associate Press News Irregularities to the tune of Rs 160 million have been detected in the leasing of a Boeing 767 from Lauda Air for 18 months. Political figures, businessmen, government employees and higher officials of RNAC are all party to this deal. According to RNAC sources, Lauda Air will be providing a 12-year-old jet, at the rate of $3,500 per flying hour on a 'wet lease'. This was done without calling for any tenders. Taking other "hidden costs" into consideration, the cost of leasing the jet is actually going to shoot up to $3,900 per flying hour. According to the agreement signed, a minimum of five sets of Austrian pilots are going to be hired and this will mean an additional expenditure of $350 per flying hour. In addition to this RNAC will have to provide these pilots board and lodging at a four-star hotel. RNAC had earlier leased a Boeing 757 from China South-West Airlines and in that agreement all costs—the cost of leasing and hiring pilots—were bundled together. In the present agreement with Lauda Air, these two have been presented separately. Additionally, the cost of spares, landing and takeoff fees, ground services and other expenditure are not mentioned in the agreement, indicating that RNAC will probably be paying for all these. This is going to increase the lease cost drastically. It is reported that certain people are going to earn a commission of up to $400 per flying hour. For a period of 18 months this works out to Rs 160 million. Of the $400 per hour, half is expected to go to a political fund, $100 to the Lauda Air agent in Nepal and some businessmen, $50 to high officials in RNAC and the remaining $50 to middlemen who helped clinch the deal. .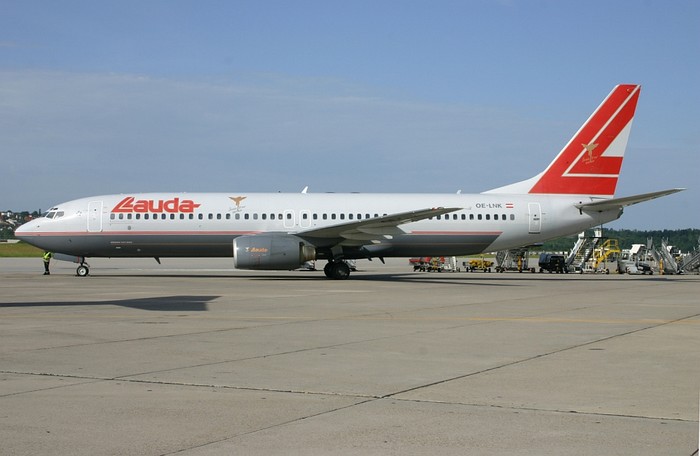 Posted on 08-13-07 12:20 PM
Reply
[Subscribe]
Login in to Rate this Post: 0

?

. LAUDA AIR SCAM: All ten accused walk free Kantipur Report KATHMANDU, Aug 13 - The Special Court Monday issued clean chits to all ten accused including former Culture, Tourism and Civil Aviation Minister Tarini Dutt Chataut in the nearly seven-year-old controversial Lauda Air lease deal. A Special Court bench comprising chairman Bhoopdhoj Adhikary, and members Komal Nath Sharma and Cholendra SJB Rana acquitted all the ten accused, citing lack of evidence. In its verdict, the court has noted that "the (former Royal) Nepal Airlines Corporation has the right to take planes on lease and that there is no proper procedure" on acquiring aircraft on lease. The then RNAC Executive Chairman Hari Bhakta Shrestha and Board members Tirthalal Shrestha, Gaurinath Sharma, Siddharaj Joshi, executives U P Upadhyaya and Pushkar Wagle, and the executives of Vienna-based airlines Andrea Molineri and Otmar Lenz are the others acquitted by the court in one of the most infamous aircraft lease scams. On May 24, 2001, the Commission for the Investigation of Abuse of Authority (CIAA) had moved the Special Court, accusing the ten persons of embezzling Rs 389 million in the 18-month lease deal. The CIAA had also admonished the then Prime Minister Girija Prasad Koirala in connection with the case. http://www.kantipuronline.com/kolnews.php?nid=119008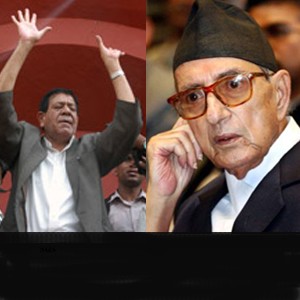 Posted on 08-13-07 12:22 PM
Reply
[Subscribe]
Login in to Rate this Post: 0

?

. What will RNAC do now? Underground Fake and Corruption in RNAC board. By a staff reporter When the RNAC management decided about two weeks back to lease an aircraft from the lowest bidder in a global tender, it looked like the Airline was going to get the best deal since it began leasing planes about seven years ago. Moreover, when the lease would expire in 18 months, RNAC would by then have its own wide-bodied Boeing 767 300 ER plane, giving an exit to the practice of leasing planes. But the cookies crumbled before RNAC could celebrate. Babcock and Brown, an Irish company, which had been chosen to supply the plane said last week that it was backing out off the deal citing reasons of more attractive deals elsewhere. Corporate blues : RNAC still does not have an aircraft even after the calling of three global tenders. What will RNAC do now? Although officials of RNAC have not said anything on whether there is any provision for taking action against the company for backing out of the deal, a source within the Corporation said there is nothing the airline can do except forfeit the bid bond of US$ 25,000. Now, RNAC may not have the option of going through the global tender once again. Thus, it is thinking of giving the contract to the next closest bidder-the Annset Worldwide Aviation Services of Australia. The Australian company has reportedly been called for negotiations. A deal with Annset means RNAC will have to pay about Rs. 200 million more. Annset had quoted a price of US$ 4100 per flight hour for a 7-year-old plane and 200 dollars more for a 5-year-old plane. Although some within the RNAC think the price can be lowered through negotiation, others do not think so, saying Annset has the upper hand now. Coming back to the failed Babcock & Brown agreement, some blame the RNAC management for the loss of the deal. "If the RNAC had made a decision quickly and had signed the contract, the plane may not have slipped away," said a high ranking official at the Corporation. Then even if the leaser had breached the agreement, then it could be sued, he added. There are also others who are unwilling to accept B & B's reason for not supplying the aircraft. They even suspect some kind of secret liaison between Annsett and Babcock & Brown and the latter being portrayed as a dummy company. With RNAC contemplating leasing a plane from Annset, people are again suspecting mainly Sujata Koirala, the Prime Minister's daughter, of being involved in the leasing deal, which could bring in millions of rupees in commission. Ms. Koirala and some others were being taken as acting from behind the curtain for Annset and for trying to give the lease deal to the Australian company. Now, with Babcock & Brown walking away, the path may be clear for Ms. Koirala and others to reap a rich benefit from the deal. Meanwhile, RNAC's employees are trying to pressurise their management not to enter into a deal with Annset at its present rate. One staff also informed that RNAC regulations does not say the management should go for the second best bidder if the deal with the first bidder fails. "We want the management to either cut down the price or go through the whole process once again," he said. But RNAC may not have enough time to repeat the whole process of calling for another global tender. Again, what guarantee is there that it will get a better deal? Meanwhile, a government decision may also stand in the way of the Corporation calling a fresh tender. The government has recently formed a committee to look into RNAC and the committee has instructed the Airline not to start any steps for leasing or buying planes for one month until it makes a decision on what to do with the national Flag Carrier. That may mean stalling decisions for one month with effects being felt in the future. -------------------------------------------------------------------------------- Nepal-Bhutan talks begin Monday By a staff reporter The ninth ministerial-level meeting between Nepal and Bhutan on the Bhutanese refugee issue will start from May 22 in Thimpu, the Bhutanese capital. The eighth ministerial meeting was held in autumn last year in Kathmandu. This time the Nepalese side looks a bit optimistic that the talks will find a way towards the categorization of the refugees, which it thinks could lead to the resolution of the problem. The optimism is mainly based on the recent statements of the United Nations High Commissioner for Refugees, Ms. Sadako Ogata, who said that the Bhutanese King and the government had told her that Bhutan was willing to take back its citizens. Ms. Sadako had visited to both Nepal and Bhutan only a short time ago. However, there are conflicting reports on how many of the people lodged in the different camps in Eastern Nepal, will be "categorised" as refugees by the Bhutanese authorities. There are over 100,000 refugees, but Bhutanese officials have been quoted as saying only a little over 300 are citizens of Bhutan. Also, many who have been watching Bhutan's attitude in the last eight rounds of talks are still sceptical about whether Bhutan really means what it has said to the UN High Commissioner. Bhutan may be under growing pressure from the international community to show a positive response towards resolving the refugee problem as soon as possible. The visit of the UN High Commissioner and her statements can be taken as an example of this. Meanwhile, Bhutan may be trying to improve its relations with its other neighbouring countries. Presently, the Bhutanese Foreign Minister Jigme Thinley is in Bangladesh. Nepal was also one of Bhutan's good friends in the past. There are a lot of areas where the two sides could cooperate, the main sector being tourism. But the once friendly relations have soured because of the refugee problem. It is certain that unless the refugee issue is resolved and Bhutan takes back all its citizens relations with Nepal will not improve, not in the near future. http://www.nepalnews.com.np/contents/englishweekly/independent/10-06/index.htm .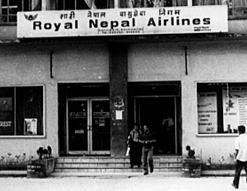 Posted on 08-13-07 4:01 PM
Reply
[Subscribe]
Login in to Rate this Post: 0

?

एसैलाई भन्छन, " लूट्को धन फुफुको श्राद्ध " र्।ण्।अ।क सिनो हो, नेपाल साकारले सास फुकेर जिउदो जस्तो देखाएको २-४ बर्ष सास धानेर राखी सबैलाई करोड पती बन्न मौका दिनु परो नि। माओवादी को भाग बन्डा मा पनि अलिकती अङ्श दिदै छन।
Posted on 08-14-07 10:32 AM
Reply
[Subscribe]
Login in to Rate this Post: 0

?

. RNAC board of Directors are higly corrupted and national criminals. Heavy corruption and crime causes RNAC can not buy any JET since 6 decades.
Posted on 08-16-07 1:07 PM
Reply
[Subscribe]
Login in to Rate this Post: 0

?

. LAUDA AIR .... EX-BOARD OF DIRECTORS MUST BE HANG...IN PUBLIC STAGE RATNA PARK.... FOR GOOD EXAMPLE OF NATIONAL CRIMES AND PUNISHMENT... .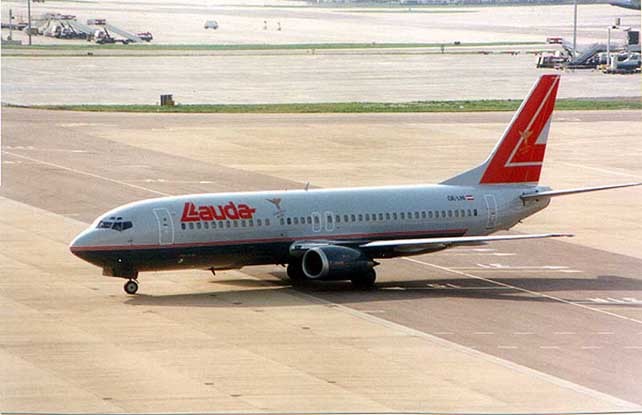 ---
Please Log in! to be able to reply! If you don't have a login, please register here.
Within last 365 days
Recommended Popular Threads
Controvertial Threads

What stocks to buy -- Any recommendation
yo sajha bros, anyone got any update on TPS?
🙏 दलाल स्ट्रिट 🙏
हेरेको तिमीलाइ आँखाले हैन।
जोडि त भाग्यले जुराउँछ - हिरोइन स्वेताले यसरि दोश्रो पटक बिहे गर्न लागिन
Conservative discussions
ॐ श्री स्वस्थानी ब्रत कथा
लौ .. संसद नै बिघठन गरिदिएछन ओलिबाले
उस्तै उस्तै हामी
Looking for Potential Match
U.S State Dept for Nepal - Level 4: Do Not Travel Nepal #TPS
Love Letters From The Past--SITARA
Ushering in new era of communism ...
Rain Rain .. Raut
श्राद्द
अन्तरद्वन्द
Fox News: Wear the Damn Mask, it is not political issue but a public health issue.
Photo of the day
Amby Writes:- My Caffeine Indulgence- I
What stocks to buy now in 2021?

Nas and The Bokas: Coming to a Night Club near you
sarai chada vaye keti haru
नेपाल र अफगानिस्थानको टि पि एस रिडेजिकनेसन साथसाथै हने कुरो छ
is Rato Bangala school cheating?
विद्या तेरो सिन्दूर खोइ, केपी ओली तेरो पोइ ..
NOTE: The opinions here represent the opinions of the individual posters, and not of Sajha.com. It is not possible for sajha.com to monitor all the postings, since sajha.com merely seeks to provide a cyber location for discussing ideas and concerns related to Nepal and the Nepalis. Please send an email to admin@sajha.com using a valid email address if you want any posting to be considered for deletion. Your request will be handled on a one to one basis. Sajha.com is a service please don't abuse it. - Thanks.