President of Federation of Contractors Association Sharad Kumar Gauchan in Kathmandu has been killed in Kathmandu. The victim was riding in car when unidentified person threw bricks to break the window. Then, an assailant riding in motorcycle shot the victim.
KATHMANDU: The President of Federation of Contractors Association of Nepal Sharad Kumar Gauchan has been shot dead in Kathmandu on Monday.
Two motorcycle borne assailants had attacked Gauchan who was inside the vehicle at Kharibot in Shantinagar, KMC-32, this afternoon, according to police.
It has been learned that Gauchan sustained bullet injuries in his stomach.
Gauchan was rushed to the nearby Civil Service Hospital in New Baneshwor where he breathed his last during treatment, according to police.
Police have intensified the manhunt and beefed up security in the valley.
Meanwhile, the motive behind the shooting is yet to be established.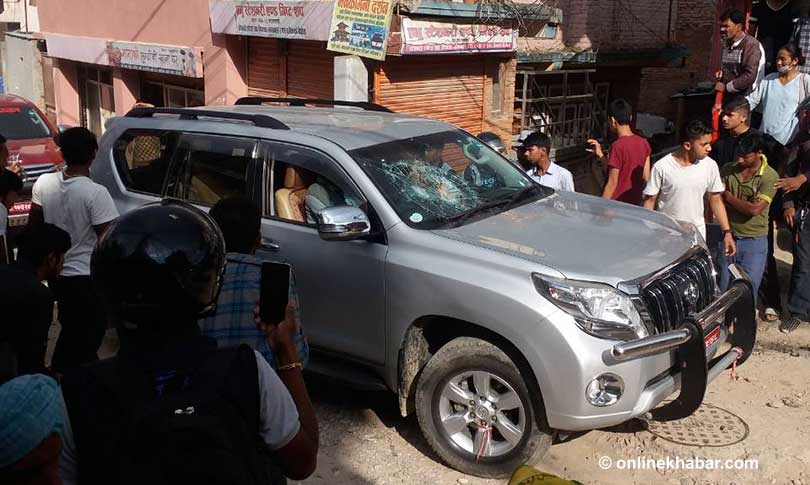 Kathmandu, October 9
Construction entrepreneur Sharad Kumar Gauchan who was injured after receiving a bullet attack in Naya Baneshwor of Kathmandu this afternoon has died.
The businessman had received two bullets in his stomach and died during treatment at the Civil Service Hospital, according to police.
Police say he was attacked after he just got off his vehicle (Ba 13 Cha 4948). Police have arrested his driver for further investigation.