[VIEWED 470567 TIMES]

SAVE!

for ease of future access.
Posted on 02-05-08 2:16 PM
Reply
[Subscribe]
Login in to Rate this Post: 0

?

Dear all,
I had recently started on taking my clicks [again] after I bought myself a DSLR. I am not a pro, just an amateur who knows a just a basic [or even less] of photographies and takes his toll on whatever knowledge he had gained!! Once long time ago I had started a thread contributing to the beautiful pictures from Nepal for which there were numerous contributers and some of them even professionals. As of now I remember them as Bhanja, I_Nepali, Khaobadi, Aloneguy77 who had some love for this. I hope and think there are still number of us among our community who wants to learn and share the things or two about photography!
Here is to share the first one from my side!
Login in to Rate this Post: 0

?

Juggs: Your pics at flickers are amazing... Now I know who are you.

Thanks for the suggestion. But.
Since this is my first slr camera, wont it be good to buy the chepeast of its kind and later move to good one
Here I got one review on of the site

I have been involved is DSLR photography for many years and shoot part time. Here is my take on why you shouldn't buy a D80:

I would assume that most people who are looking at the D80 are probably entry level shooters. I own a D80, but I recently used the bought the excellent D40 and would completely recommend the D40 over the D80.

Why would I recommend Nikons entry level DSLR over the D80?; a camera that would appear more advanced? Read on....

Firstly, the D40 uses exactly the same sensor as the D80. Same technology for almost half the price.

The D40 is much more sensitive to light because it defaults to ISO 200 unlike the D80 & D40x which default to ISO 100. This makes for sharper images. Even the overpriced D40x can't compete with the D40 because of it's sensitivity to light (the most important part of photography).

The D40 flash sync speed (ask any pro photographer how important this is) is 1/500 second whereas the D80 is 1/250 second (may not sound like much, but it makes huge difference when shooting with a flash)

Worried about 6 Megapixels versus higher? Don't be sold on the camera manufacturers claims that bigger is better when it comes to MP's. Large Megapixel sizes don't mean a thing. Megapixel size is targeted towards the average uninformed consumer and is a way for corporations to get people to upgrade to newer cameras. Unless you are shooting large poster size prints you don't need anything bigger than 6MP's. At 6 MP's you can makes great prints up to 12 x 18 inches. Personally I have never printed anything bigger than that.

The flash on the D40 is the same as the D80. If you want to create great indoor photo's, I recommend buying the SB400 speedlight for the bounce feature. Bounce flash is the holy grail of indoor flash photography because direct flash ruins photo's and washes out the colors.

The lens on the D40 (18 - 55mm) is a jewell of a lens. It is one of the best Nikon lenses I have used (I have some expensive lenses). It also weighs next to nothing so along with the camera, it makes for a very comfortable carrying experience. My D40 + lense weighs the same as my D80 body with no lens! Other DSLR's I have owned become tiresome because they are so big and heavy. The D40 is really a joy to use; hard to explain but one in your hands and you will understand. It just feels so comfortable in your hands!

The LCD on the D40 is so sharp and clear (same LCD as D80), only the D300 is better.

Some of the more technical aspects the D40 offers are full RGB histogram (through the well hidden Color Balance option), full auto ISO (it really works, you can even shoot at 3200!), 3 point Auto Focus (3 is enough, don't buy into the hype of needing more), battery life is excellent (I have gotten over 1,000 shots off one charge).

Most importantly, you can get fantastic colors using the saturation feature in the menu options. Colors are vibrant using this along with the Color III mode.

Bottom line, the D40 will take as good if not better quality photo's than the D80. I don't even use my D80 anymore since the D40 takes great photo's and is so light to carry around.

I would purchase a D40 vs a D80 (next step up is really the pro D300) any day of the week. The extra money you save can be spent on the excellent SB400 Speedlight flash and the excellent Nikor 18-200mm VR II zoom lens!

At the end of the day, remember having a more expensive camera will not make any better shots than a cheap camera (google photo's people have taken on camera phones if you don't believe it).

You can pick up the D40's now for about $479, lens included with shipping. Just make sure you visit www.resellerratings.com and research the company you are purchasing from. There are a lot of scam sites out there. I buy most of my camera equipment from buydig.com and beachcamera.com (no I don't work for them).

Hope that helps.

So what is ur thought? Dont u think 350 is damn good saving? I DONT mean to disregard your suggestion though.
Div Dude: You flicker pictures were also truly awesome. It needs alot knowledge about wildlife and great passion to take those pic

Further, i would also like you to hear ur comment on my question.

Last edited: 29-Feb-08 12:36 PM
Last edited: 29-Feb-08 12:51 PM
Login in to Rate this Post: 0

?

Posted twice sorry..
I hope above review would help others too.
Last edited: 29-Feb-08 10:45 AM
Login in to Rate this Post: 0

?

I took these when there was a nice cloudless blue sky.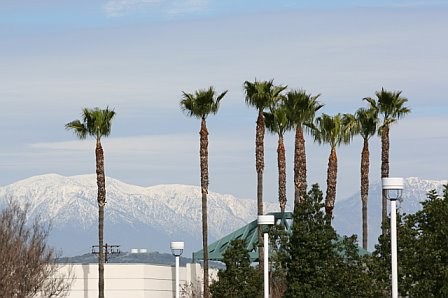 Login in to Rate this Post: 0

?

One more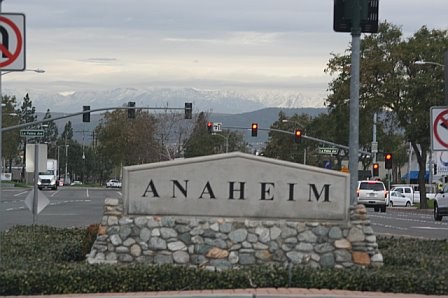 Posted on 02-29-08 12:25 PM
Reply
[Subscribe]
Login in to Rate this Post: 0

?

And the last one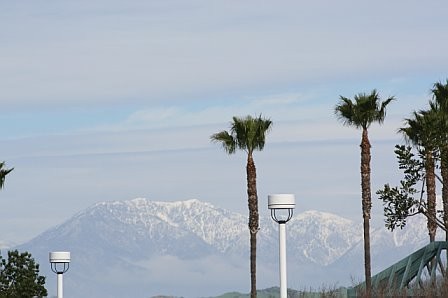 Posted on 02-29-08 12:30 PM
Reply
[Subscribe]
Login in to Rate this Post: 0

?

Mavrick, I think you have written very well. I am sure many of the uninformed sajha members will take note of what you wrote and heed your advice.
Posted on 02-29-08 12:44 PM
Reply
[Subscribe]
Login in to Rate this Post: 0

?

I_nepali...
I didn't write that

. That was a comment in one of the site.
Diff between D 40 and D 80 ( from amazon.com)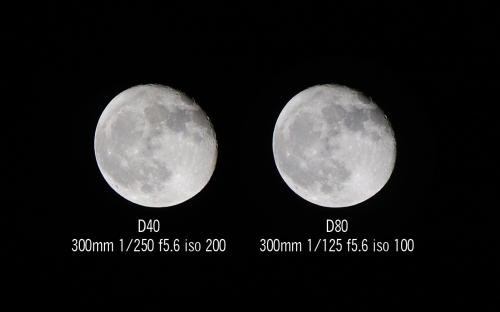 Just a comparison shot between the D40 and D80 on near identical settings using the 70-300mm AF-S VR.
Either camera is extremely capable, so don't worry about chasing megapixels. (amazon.com)
Posted on 02-29-08 12:59 PM
Reply
[Subscribe]
Login in to Rate this Post: 0

?

Posted on 02-29-08 1:06 PM
Reply
[Subscribe]
Login in to Rate this Post: 0

?

I am all confused now

Posted on 02-29-08 7:34 PM
Reply
[Subscribe]
Login in to Rate this Post: 0

?

The thing you should learn about the difference between the D40 and D80 is that for D40s you will need a lens having autofocus (AF) motors which is expensive! But D80s has the AF motor in itself; thats why you can even use the old nikon lens within itself without problems!!

The another difference is the quality of images you will get; the D40s gives you 6.1 MP pictures while D80 has 10.2 effective megapixel CCD image sensor yields extraordinarily high-resolution images, providing plenty of freedom to crop creatively or print impressive enlargements.
In my opinion, the D40 is good for getting the start at DSLR however if you want to reach on another level you will have to invest again to either get a D80 or D200; the wish is yours, but what I am getting from D80 I would say that I am quite satisfied with it; and I am not thinking to upgrade to D200 or D300 until I get to expert level!!
However, if somebody gifts me em, then I am no fool to say no eh!!

Posted on 02-29-08 8:13 PM
Reply
[Subscribe]
Login in to Rate this Post: 0

?

Maverick exactly what juggy said. D40 and D80 are class apart. D80 is definitely worth extra bucks. Just few advantages that can be listed are
1. Although Megapixels are not really important it is nice to have 10 MPs that D80 provides.
2. Auto focus with both AF and AF-S lenses, D40 does with only AF-S lenses.
3. Vastly better Autofocus system (The reason enough to invest if you want to photograph dynamic objects).
4. Things like changing metering modes and Exposure compensation are far more usable and accesible. This is important for me as I take pictures of birds. Sometimes birds are there against very bright background like sky. The camera might end up metering for sky instead of bird, then you have to select proper metering mode and exposure compensation (overexpose or underexpose) to get the right exposure. With d40 this is not really usable.
So D80 does 3 main things better than D40, it meters better, auto focuses better and has more megapixels. In other words you will be able to choose Aperture and shutter speed lot more accurately than d40 with d80.
Well you dont need all those goodies D80 has to make great pictures. You can have D40, select low iso, use manual focus and meter manually to get pictures as good as D80, all you need is patience and skills. Camera is just a tool, a photographer is the one who makes pictures.
Posted on 03-01-08 3:21 PM
Reply
[Subscribe]
Login in to Rate this Post: 0

?

Weekend pic:
The dribbles!!


Posted on 03-01-08 4:01 PM
Reply
[Subscribe]
Login in to Rate this Post: 0

?

Juggy bro,
I like your picture and I must admit that u r really CREATIVE. I enjoy your pictures. However, personally I dont like pictures that are edited/ photoshoped (using borders, adding colours) or like that.....despite being wonderful pictures somehow somewhere your pictures remind me about artificial things. No no, I dont mean they are bad, THEY ARE EXCELLENT still they dont look natural (just because of colour effect and borders and other things).
For me pictures means that are lively as rolpa has uploaded. Those are truly natural pictures.
Just my two cents

and u know, I know nothing about photography and its fact that Little Knowledge is dangerous thing....so better i stay quiet

Posted on 03-01-08 4:21 PM
Reply
[Subscribe]
Login in to Rate this Post: 0

?

I know amazing, I photoshop my pics!! But what I am doing now is to improve my skills in both side: photography and Graphical editing! Being in this gloomy country, I don't always have favorable conditions to take out the suitable colours I want giving me rather a blant pictures. I then need some color enhancing to bring up the color I like; it is just like wooing a woman before u feel the gloss on her face!!

Then again, I would love some effects which I can't give without using very very expensive lenses and lights setups!! So I use photoshop for now; But I will upload my pics without photoshop editing too. I have done so before: For eg. the first one is not photoshopped, Crescent over cross one is not either; and the looking back was only converted into BW and red filter was applied! I ll upload some more of my NON-Photoshopped pics on coming days!!

Here is one for you!!

NON Photoshopped!
Leiden City hall!

Posted on 03-01-08 5:18 PM
Reply
[Subscribe]
Login in to Rate this Post: 0

?

Please be aware, it is a long post.
@Amazing bro,I think photoshopping is an integral part of digital photography. In old days people had no luxery of photoshop so they had to use some very creative methods for post processing. All the photographers are faced with one serious limitation of the camera, the dynamic range. The Dynamic Range means the range of brightness in the view, starting from the brightest to the darkest part. For example if you want to take a picture of a mountain against the sky in a bright day you will invariably see that either the mountain looks too dark or the sky looks too bright in the picture. This is because the camera cannot capture all the range the human eye can see. Human eyes are rated to see 11 stops of dynamic range compared to 5 stops of camera. So photographers always have to make some adjustment to make photo look more natural.
All the photolabs do standard kind of processing to the negative like how much saturation to add, colour balance and stuff like that. But the pros do it exactly the way and the amount they like. Ansel Adams, probably the most influential landscape photographer, has written 3 major books on photography called The Camera, The Negative, and The Print. The work flow of photography starts from the camera and the processing of negative and printing. Each of the process is equally important to produce a good photo.
You can think Photoshop as a ditigal darkroom. Of course it is not easy to master it. For serious work , your screen needs to be calibrated so the photo appears exactly alike in the print as it did in the screen. Then there are issues like over saturation, too much hue, colour balance off and lots of stuff like that, which takes time to get used to.
Lets come back to straight out of the camera picture that you mentioned. Every digital camera first captures light using its sensor. The raw data (generally 12 bits) from the sensor is then processed to more managable format like jpeg(8 bits). During the conversion process the camera automatically does the processing work like adding contrast, hue, saturation, image sharpening, brightness etc. So there is no such thing as non processed digital picture. But you can always have more control using DSLRs that let you store data captured by the sensor (12 bits format) as it is called RAW format. Later you can process the RAW file to add the effects the way you want the picture to appear. I always take photos in RAW format. For example this photo of a Japanese White eye was taken in RAW format and then, some contrast , saturation and white balance were adjusted. I generally do it to make the subject look the way looked when I saw it with naked eyes.
Posted on 03-01-08 5:28 PM
Reply
[Subscribe]
Login in to Rate this Post: 0

?

BTW I think Juggy is doing terrific job with photoshop and exposure too. He has his own unique style and I really like it. Framing is a personal choice.
Posted on 03-01-08 6:15 PM
Reply
[Subscribe]
Login in to Rate this Post: 0

?

Dividude bro, your lasting posting of the bird photo was simply amazing. It's really well taken.
Posted on 03-02-08 5:46 AM
Reply
[Subscribe]
Login in to Rate this Post: 0

?

Thanx divdude bro for ur kind words even I don't deserve em!

Rugged; but still on play!

Posted on 03-02-08 6:00 AM
Reply
[Subscribe]
Login in to Rate this Post: 0

?

Juggy bro

divdude bro

Posted on 03-02-08 6:07 AM
Reply
[Subscribe]
Login in to Rate this Post: 0

?

Together always:
Mr Blue
+
Mrs Red
(Random shot in Bremen- Germany)
तेरा साथ है तो मुझे क्या कमी है