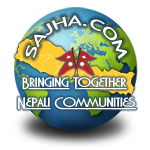 alece, so far I scrolled through up, I didn't see anywhere me attacking personally anyone 'here'.

I don't know why you are personally attacking me like "it!! u can fix ur crappy voice with auto-tune!!" / "did ur porn app got rejected " / "m done feeding the troll!!! hf!!"
Do you know me? Do I know you?? How did you presume all those things about me without knowing me? Is that how you throw your decision at others? I don't believe anything whatever you say now on since you are quick at jumping on making remarks without thinking.

I don't understand what your problem is and yeah, I consider it immature opinion.

I'm firm on saying 'Mac is Crap'. I didn't say you are a crap. All apple workers consider Bill Gates, their archrival a devil, I remark them as 'jackass' . I stand tall on what I say to them.

And the way you are scrutinizing every line of my conversation, what to say.. you think that yourself..

and yeah, I don't have any problems with getting criticisms on what I think but maintain your level.

Thanks.