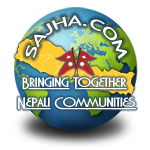 There are many Nepalese who are in foreign countries. There are many Christian organizations that can help you to live and work in your own country. Wouldn't you like to be with your family back home in Nepal?
Please look at all the job options that are there and the good money you could earn while living in Nepal:
http://www.umn.org.np/new/work_with_us_expat.php
All you have to do is believe in Jesus and become a Christian. Isn't that a small sacrifice to make to get so much good and positive things in life? And you will be eternally saved.


Remember, Jesus Loves you.
WORK WITH US - Opportunities for Expatriates
United Mission to Nepal (UMN)
is a co-operative effort between the people of Nepal and a large number of Christian organisations from 18 countries in four different continents. Established in 1954, it seeks to serve the people of Nepal in the Name and Spirit of Christ. As UMN's understanding of poverty in Nepal continues to evolve it is focusing its efforts to address the underlying causes of poverty so that the basic needs of the poor are more effectively and sustainably met.
---
Opportunities for Service in Nepal (December 2010)
Needed Urgently
---
For 56 years the United Mission to Nepal (UMN) has been working with the poor and marginalised people of Nepal passing on relevant skills and helping to develop sustainable organisations, especially in rural areas. There is still a great need for experienced expatriates to work in teams with Nepali colleagues to encourage and train local organisations as they seek to positively impact their communities. Is God calling you to join us in this work?
If you are interested in any of the positions below, or if you would like to enquire about other opportunities for expatriates with UMN, please
contact Anne Penn at expat.recruit@umn.org.np
to learn more. Please send your CV or resume with your email.