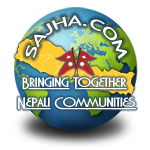 i don't think most people in Nepal not like the tarai bashies.. i love tarai and southern ppl from Nepal, i think most ppl are not comfortable with india interfering Nepal and running Nepal's politics and going around claiming Nepal as gurkhayas and kanchis. i think you had hard time finding a room in ktm because lots of time an indian from andrapradesh or bihar get a room and next thing you know is there are 10 people living in that room so it's a valid reason for house owners to be cautious. also let's not forget that Nepal is a Nepal a poor third world with lots of uneducated ppl and of course that is not a valid reson to discriminate but others but it takes time and understaing over the time to develope good realtion and trust. Indians are not liked in manyu africian countries, australia, uk, south asia , even in the usa they are considered stingy, curry munching , stealing jobs with bad accent. i look like an indian like lots of Nepalis and i do feel i am discriminated because of that lots of time. I think it's about time indians work on their attitude to be liked by others.
i don't think what you felt in ktm is 100% true. there are tons of indians and tarai bashisis working in kathmandu. most influuch ial and rich ppl in Nepal are indians or from indian origin like khetan, chaudharis etc etc. Nepal is pretty much run by indian and their ambessador runs Nepali politics so i think indians are not minorities but majority in Nepal. for eg , i n south Africia white ppl were outnumbered by blacks like 20 years ago but they were still considered majority because of their social position. i think indian in Nepal are majority because of their influence and power in Nepali politics and money. so you love indian language, you feel comfortable while you're in india, and you love a foreign national anthem , now how is that supposed to mame a true Nepali think about you? it's your right to be a Nepali , and you are what you are don't make some ignorant fools doubt about your nationality.
btw, Nepali ppl make fun and hate other casts/races/color all the time. i am sure you have heard bad lebells for [Disallowed String for - castist references disallowed]s, chhetry, [Disallowed String for - castist references disallowed]s and mongolian ppl too. it's a matter of ignorance and illetracy more than just picking up on you i would think.