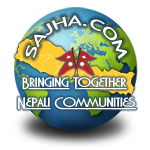 Posted by:
Vhootee
February 11, 2011
1
. Web 2.0 revolution all started with social media, mostly youths. A Google executive becomes a vital role.
2
. A strong, undeterred patriotic crowd, willing to die.
3
. The dictator's Swiss Account is frozen. The is the most revolutionary thing, usually Swiss Bank does not go that far.
Future is yet unclear, Military rule, Extremist rule or Democracy? Who knows.
Last edited: 11-Feb-11 04:49 PM