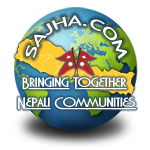 Sabkosathi,
Did you see him putting my name on top of monkey's head??? Though he removed the picture now...
What if I will put your name on dog's ass, will that be funny.
If you are grown, didn't anybody tell you not to make fun of other people. If you want to enjoy, just put your picture and write whatever you want, but don't screw others.
Mr. Timer,
Another lesson for you, don't regret achi brother, that comes inside from you.
Last edited: 12-Apr-10 09:03 PM
Last edited: 12-Apr-10 09:08 PM