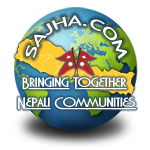 In my recent research of Nepali based websites,
I found "SAJHA" is the first & the number one sexy Nepali pxxx site.
You can easily check and compare with any Nepali websites around the world.
NOTE: Please friends, is it true?? or fulse?? leave your comments with suitable reasons.
coming up more...
Last edited: 19-Feb-10 01:04 AM