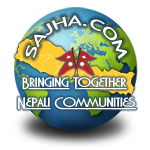 hey dilasha, everybody has been giving a name for your friend's restaurant but you have not seriously said which name you liked or thought about? Instead you only said (i guess jokingly) that you liked udit narayan bhojanalaya.
or are you afraid that you will have to give prize?
I think it is your responsibility to inform the readers about this, not just run away from your responsibility.