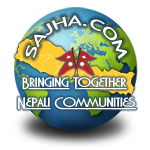 I pick four meaningful movies and next to each of them is the reason why:

1)

Rashomon

(
Truth
is nothing but the source you choose to believe in)

2)

Life is beautiful

(Despite all

hardships

,

being alive

itself is something to be grateful for and hopeful about. Some Buddhist philosophy here basically).

3)

Masoom

(What children need most is not a Disney visit or all the toys in the world but it's something natural -

Tender Loving Care

from parent(s)).

3)

Scarface

(Success achieved through wrong-doings has no meaning for the successful himself/herself, no matter how much effort and creativity you put into it).