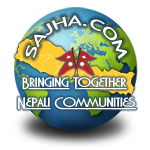 Posted by:
foinme
November 17, 2009
Pacific Salmon,
I got my documents attested from American Education Foundation, Gyaneshwor. They charge about NRs 25 per page (may have changed). You have to leave the original documents and go back the next day to collect the original as well as the attested. The foundation officials will sign and seal the documents. They also provide a coverletter stating that Nepali university has no provision to send the official transcript and that the attested copy can be used.
The other option is you can go to your college and get the documents attested.
The choice is yours.
I hope this helps.