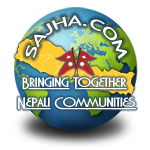 Now, all the ploes are heading back home. No good living anymore in UK. Immigrations has been tightened up . No anymore bogus colleges or Pay for attendances. You can guess what's the problem for giving visa to anyone. It's like locking every cupbord n cell inside the house and left open the main door . You can get nothing inside as everything is locked !
If you can't make to US, AUS, Canada, then try it .. ! If your intention is only money ,' think twice,!!
If you can afford financially to study in a well known university , the door is always open for you anywhere.
Uncle Tom