gorkhali keto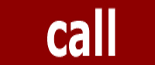 Subscribers
[Total Subscribers 0]
:: Subscribe
[VIEWED 696 TIMES]

NEW!

Click here to get reply notification email

SAVE!

Save this thread for ease of future access.
gorkhali keto

Posted on 06-12-11 11:20 AM
Reply
[Subscribe]
Login in to Rate this Post: 0

?

hello There

Lets share something different. Lets assume, we are here in sajha, the purgatory to confess our some odd and sinful activities we have done or doing . What kind of sin we have done in our past?

Although I haven't done any sinful activities, I have stole couple hundred bucks from my dad's pocket when I was in my college.

After finishing my bachelor I couldn't afford living in ktm so I joined nepal army as clerk.
At that time I found a beautiful lady as my gf who is still working there.
After serving 5 n 1/2 yrs in nepal army. Fortunately or unfortunately- not decided yet i'm here in us as DV holder. We still love each other. But most of the time I feel she is cheating me in my absense. I always ask her if she has affair with other guy, she starts crying and says "how could you think of that." She says loves me more than herself. Its all happening coz i'm in us and thinkig that I can get better girl.

Last year when I was in nepal, I screw a lady lying her that I don't have gf and ur the first whom i love. I have heard that most of the guy back in nepal goes to cabin restaurant where one can get beautiful chicks which I just have heard. I have never been there. Not even in dance bar, disco.

Now you guys turn. What have you done in ur past something odd and sinful activities. No more arguments, just confess yourselve.

eternalsunshine

Posted on 06-12-11 2:51 PM
[Snapshot: 109]
Reply
[Subscribe]
Login in to Rate this Post: 0

?

hahahaha
confession re. why shuld i confess. ani aru ko confession sunera would ithelp you feel not alone.
manche dherai kisim ka huncha. kasile aafno dukkha dekhera yestai ho sabailai yestai ta huncha vanera chitta bujhaucha, kasaile aru ko dukkha dekhera ma matrai eklai rayenachu vancha, ani kasaile aru ko dukkha dekhera ma XXX ko vanda tyo XXX ko dukkha thulo rayecha vanera aafu lai hero mancha
aaba bhana bhai timikun chai barga ko manche hau?
---
Please log in to be able to reply! If you don't have a login, please register here.
NOTE: The opinions here represent the opinions of the individual posters, and not of Sajha.com. It is not possible for sajha.com to monitor all the postings, since sajha.com merely seeks to provide a cyber location for discussing ideas and concerns related to Nepal and the Nepalis. Please send an email to admin@sajha.com using a valid email address if you want any posting to be considered for deletion. Your request will be handled on a one to one basis. Sajha.com is a service please don't abuse it. - Thanks.