Lahure Kancha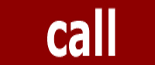 Subscribers
[Total Subscribers 0]
:: Subscribe
where can I buy a Nepali flag (old one) online?
Fix Unicode
[VIEWED 734 TIMES]

NEW!

Click here to get reply notification email

SAVE!

Save this thread for ease of future access.
Lahure Kancha

Posted on 06-01-11 3:52 PM
[Snapshot: 44]
Reply
[Subscribe]
Login in to Rate this Post: 0

?

amricane

Posted on 06-01-11 6:44 PM
[Snapshot: 176]
Reply
[Subscribe]
Login in to Rate this Post: 0

?

aafno des ko jhanda kun cha bhanera samet thaha nahune manche lai aaile kina jhanda chaiyo? you are just trying to show off. dont do that it willl be insult of flag.
---
Please log in to be able to reply! If you don't have a login, please register here.
NOTE: The opinions here represent the opinions of the individual posters, and not of Sajha.com. It is not possible for sajha.com to monitor all the postings, since sajha.com merely seeks to provide a cyber location for discussing ideas and concerns related to Nepal and the Nepalis. Please send an email to admin@sajha.com using a valid email address if you want any posting to be considered for deletion. Your request will be handled on a one to one basis. Sajha.com is a service please don't abuse it. - Thanks.