true_nepali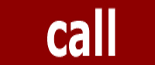 Subscribers
[Total Subscribers 0]
:: Subscribe
[VIEWED 443 TIMES]

NEW!

Click here to get reply notification email

SAVE!

Save this thread for ease of future access.
true_nepali

Posted on 03-15-09 8:01 PM
Reply
[Subscribe]
Login in to Rate this Post: 0

?

I was a Virginia resident in part of 2008 where I made about 7,000 dollars. Then I moved to Florida and earned about 20,000. My question is.
I am ifiling Virginia state tax. Do I need to put 7000 as federal AGI or 27,000. Please suggest me.
Thanks
ark

Posted on 03-15-09 8:54 PM
Reply
[Subscribe]
Login in to Rate this Post: 0

?

As far as I know you should put 27000 for federal AGI, however usually in most of state tax forms you do have column for putting state/federal income ratio and ur ratio will be 7000/20000 and the tax will be charged according to that ratio. As I also moved the same way and needed to file two state tax forms I saw such thing in both state tax forms.
Someone giving different suggestions would be helpful to me too.

---
Please log in to be able to reply! If you don't have a login, please register here.
NOTE: The opinions here represent the opinions of the individual posters, and not of Sajha.com. It is not possible for sajha.com to monitor all the postings, since sajha.com merely seeks to provide a cyber location for discussing ideas and concerns related to Nepal and the Nepalis. Please send an email to admin@sajha.com using a valid email address if you want any posting to be considered for deletion. Your request will be handled on a one to one basis. Sajha.com is a service please don't abuse it. - Thanks.