Replies to this thread:
More by newuser
What people are reading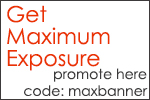 Subscribers
[Total Subscribers 0]
:: Subscribe
[VIEWED 1588 TIMES]

SAVE!

for ease of future access.
Posted on 04-07-06 2:44 AM
Reply
[Subscribe]
Login in to Rate this Post: 0

?

The Friday headlines in the country's biggest selling and arguably the most trusted newsaper read this: 23 dead, Nightvision (Helicopter) destroyed Tension in cities UML leader dead Red letter day His Majesty offers worship -
http://www.kantipuronline.com/kantipur.php
There is another headline in the country's biggest selling English daily, which reads: Minor incident: Govt Spokesman Is this an irony, a tragedy or a shame? Twenty three countrymen die in a single day; an army helicopter is believed to have been gunned down for the first time in military history; protest, clashes, injuries and arrests mars dozens of cities; a peaceful protestor succumbs to death after sustaining police beating; Its the 16th death anniversary day of a martyr who sacrificed his life for democracy. And the so called his majesty the King is busy worshipping god. And the so called the government spokesman claims that the incidents were minor. You don't have to recall the burning of Rome to exemplify the recklessness of a ruler. Gyanendra has surpassed the deeds of Nero. His is the height of wantonness. Why should Gyanendra be fed with billions of rupees of public money of a beleagured nation? Why should this blood sucking institution called monarchy be kept when it feasts on the day when the nation is burning? He must be toppled. He must be axed. The monarchy must go forever. Anyone who disagrees - GO TO HELL.
Posted on 04-07-06 3:11 AM
Reply
[Subscribe]
Login in to Rate this Post: 0

?

Newuser, Calm down please! Time is coming. We should snatch this bloody bastard Ghene's pieces and play football at Ratnapark soon. That will be the appiest time in my life. I want to make video of that scene in my recently bought SONY MOVIE Camera. Most of the time, I can not understand why Maoists keep thier lives at fire. Yet other times, BLOOD-sucker Gyane is helping me to understand it and believe on them. And again, I do not understand why these puppet leaders of SPA are still considering to keep this evil and his ghost palace. GO TO HELL you all! -A General Nepali
Posted on 04-07-06 3:44 AM
Reply
[Subscribe]
Login in to Rate this Post: 0

?

The more the King distances himself from the real problem of the Nepalese, he will get no real respect. To be true, he isn't considered a King except for those suckers who are thriving in high chair with flattery and praise of the King. The must go to hell. We have to have a sustainable democracy because we are born free. But, the autocracy has dwelled in one form or the other for a long time. Now the show down begins. The King must go and the monarchy must die. And, those blood thirsty vampires that the King is harbouring must be excuted. This is the only way the country can breathe a sigh of relief. This is the only way...........we, Nepalese, are going to be free.............at last. Audo.........Gyane
---
Please Log in! to be able to reply! If you don't have a login, please register here.
Within last 60 days
Recommended Popular Threads
Controvertial Threads

TRUMP 2016!!! Here is why?
Vote for Hillary for President not Bernie 2016
Love lost....जब तिमी मेरो रहेनौ
काठमाडौँमा जग्गा किन्ने विचार
Gemstones in Nepal
टेक्सासका नेपाली रापर स्वामी-डीले रीमा बिस्वकर्मालाई हेलिकप्टरमा घुमाएर दिनर लाग्ने प्रस्ताब - के रीमाले स्वीकार्छिन होली?
किन पढ्नु अमेरीकामा???
Origin root history of Shah Dynasty of Nepal
MONEY TRANSFER (HUNDI)
Cryptocoin Mania bitcoin ether
How to Start a new Business?
NEPALI CHARLES SHOBRAJ ZUBIN SHARMA URF PRAKASH PAUDYAL!
Paisa kasari kamaune?
मेरो जिन्दगी Java र बाबा मा अड्कियो
TPS extension in 2018
Tax experts need salah
Advance Parole with TPS
Federal job
IT ले सम्बन्ध नै धराप मा पार्ला जस्तो भो
American says Shithole Countries like Nepal

Crypto Marktet, Investment, Coinbase, Gdax,
TRUMP 2016!!! Here is why?
Vote for Hillary for President not Bernie 2016
NOTE: The opinions here represent the opinions of the individual posters, and not of Sajha.com. It is not possible for sajha.com to monitor all the postings, since sajha.com merely seeks to provide a cyber location for discussing ideas and concerns related to Nepal and the Nepalis. Please send an email to admin@sajha.com using a valid email address if you want any posting to be considered for deletion. Your request will be handled on a one to one basis. Sajha.com is a service please don't abuse it. - Thanks.