More by Nas
What people are reading
Subscribers
[Total Subscribers 140]
:: VIEW ALL
:: Subscribe

[VIEWED 971 TIMES]

SAVE!

for ease of future access.
Posted on 01-26-06 5:21 PM
Reply
[Subscribe]
Login in to Rate this Post: 0

?

Indian movie star Sheetal Sheth was shocked when she first arrived in Hollywood because every agent she approached insisted that she needed to get her breasts augmented. Sheetal, who got her big break as the secretary in Albert Brook's "Looking for Comedy in the Muslim World" thought people would have problems with her name - not the size of her bust. Sheth says, "I went to Los Angeles and they told me to get boobs. About five different times they have suggested I get breast implants."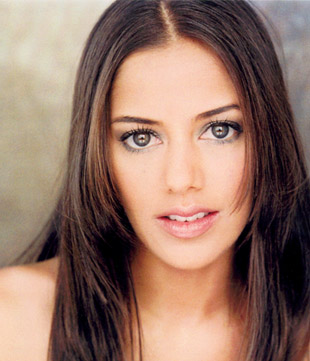 ---
Please Log in! to be able to reply! If you don't have a login, please register here.
Within last 7 days
Recommended Popular Threads
Controvertial Threads

"Itiahariko" copied Itahariko username!!!!
लामिछानेको येस्पलीको दसैँ मामाघरमा
Turkish airline recent travel experience? Please share
US upcoming recession --- is it good time to buy house when rates are low or is it good time to wait recession?
Thing to do for Parents after coming to USA.
NOTE: The opinions here represent the opinions of the individual posters, and not of Sajha.com. It is not possible for sajha.com to monitor all the postings, since sajha.com merely seeks to provide a cyber location for discussing ideas and concerns related to Nepal and the Nepalis. Please send an email to admin@sajha.com using a valid email address if you want any posting to be considered for deletion. Your request will be handled on a one to one basis. Sajha.com is a service please don't abuse it. - Thanks.