More by brun42
What people are reading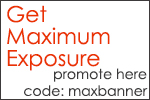 Subscribers
[Total Subscribers 0]
:: Subscribe
[VIEWED 27958 TIMES]

SAVE!

for ease of future access.
Posted on 02-04-05 7:45 AM
Reply
[Subscribe]
Login in to Rate this Post: 0

?

Top Nepal minister urges world to back king's coup KATHMANDU (AFP) - The senior minister in Nepal's new cabinet named by King Gyanedra urged the world to back the monarch's seizure of power as the only way to end a bloody Maoist revolt and restore lasting democracy. "The concern of the international community is about the future of multiparty democracy in Nepal ... the king's commitment to multi-party democracy is total," Foreign Minister Ramesh Nath Pandey told AFP in an interview Friday. "The world community ... has united against terrorism which the international community takes as a threat to human civilisation," he added. But until the Maoist insurgency is halted, "multi-party democracy cannot come back on track," said Pandey, a former journalist known for his pro-royalty views but who has never before served in active politics. "We have learnt the lessons after paying a heavy price that without restoring peace and security, we cannot hold elections," he said. Gyanendra dismissed prime minister Sher Bahadur Deuba and his government Tuesday, saying they had failed to crush the revolt and hold a ballot and clamped emergency rule on the nation sandwiched between India and China.. He said he would rule the impoverished kingdom as "chairman" of a 10-man cabinet and pledged to restore multi-party democracy within three years. Pandey said the government believes the nine-year-old Maoist insurgency "can be solved permanently through negotiation and it's high time for Nepal to end this problem." "The world community ... have united against terrorism which the international community takes as a threat to human civilisation," he added. The Maoists, however, who are battling to topple the monarchy and install a communist republic in an increasingly savage conflict that has claimed over 11,000 lives, have given no signs of willingness to talk. After the king seized power, Maoist leader Prachanda denounced him as a "national betrayer" and called for a broad political front with those opposing "feudal autocracy." Asked what new home minister Dan Bahadur Shahi had meant by "alternate steps" if the Maoists refused to hold peace talks, Pandey would only refer to the king's proclamation. Without naming the Maoists, Gyanendra had urged "all those who have gone astray, taking up arms against the nation and people ... to return to the mainstream of national politics peacefully." At the same time, the king warned, "any nefarious attempts at disturbing peace and security and hindering efforts at making democracy meaningful will not be tolerated either by the nation or people." Pandey's interview came as former Nepal prime minister Girija Prasad Koirala called in a statement on Nepal's citizens "to take to the streets to restore the sovereign power of the people and safeguard the constitution of 1990." The appeal by Koirala, who served four times as premier of the Himalayan nation and is under house arrest, was the first call for demonstrations by a mainstream politician since Gyanendra dismissed Deuba's government.
---
Please Log in! to be able to reply! If you don't have a login, please register here.
Within last 365 days
Recommended Popular Threads
Controvertial Threads

TRUMP 2016!!! Here is why?
Vote for Hillary for President not Bernie 2016
How long does it take to get I485 approved?
माया पाएकी केटी
which stock to buy
Love lost....जब तिमी मेरो रहेनौ
Ek chhoti si kahani ( True story )
निक्की कार्की द्वारा नर्थ क्यारोलाइनामा कार्यक्रम आयोजकबाट आफूमाथि यौन दुराचार भएको आफ्नै फेसबुक लाइभ मार्फत खुलाशा
मलाई ब्रेड खायो कि सारै पाद आउछ..
Cryptocoin Mania bitcoin ether
who do u think is the most beautiful nepali girl??
Buy buff sukuti, cheap nepali tshirts, and a lot of other Nepali goods online
ओपन challenge फर गनाउने (underwear)
Amby Writes:- My Caffeine Indulgence- I
BITCOIN and other Cryptocurrencies
How to Start a new Business?
kiiitaaab download
प्रियंका कार्की फोटो अबलम भाग २ , ३ जून २०१६ copyright @पुन्टर
Help me find OLD NEPALI FOLK geet
किन पढ्नु अमेरीकामा???

मुजी चोर धोतिहरु
राई कान्छा र धोति
अर्चना पनेरुले बिहे पश्चात एस्तो अस्लिल भिडियो सार्वजनिक गरे
.NET Training Registration **Serious Students**
Download Nepali Calendar With Date Converter For Desktop
Crypto Marktet, Investment, Coinbase, Gdax,
साम्राज्ञी शाह शुटिङ गर्दा गर्दै रोइन
UNLIMITED call to Nepal @ $10 per month
सार्बजनिक अवार्ड कार्यक्रम मै प्रियंका कार्की माथि थप्पड ( video )
What are newari stereotype? good n bad
Ek chhoti si kahani ( True story )
TRUMP 2016!!! Here is why?
Vote for Hillary for President not Bernie 2016
NOTE: The opinions here represent the opinions of the individual posters, and not of Sajha.com. It is not possible for sajha.com to monitor all the postings, since sajha.com merely seeks to provide a cyber location for discussing ideas and concerns related to Nepal and the Nepalis. Please send an email to admin@sajha.com using a valid email address if you want any posting to be considered for deletion. Your request will be handled on a one to one basis. Sajha.com is a service please don't abuse it. - Thanks.