Replies to this thread:
More by paramendra
What people are reading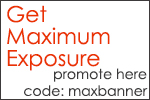 Subscribers
[Total Subscribers 0]
:: Subscribe
[Please view other pages to see the rest of the postings. Total posts: 273]
[VIEWED 37390 TIMES]

SAVE!

for ease of future access.
The postings in this thread span 14 pages,
go to PAGE 1
.
This page is only showing last 20 replies
Posted on 12-28-04 7:30 PM
Reply
[Subscribe]
Login in to Rate this Post: 0

?

Model 1: Girija Is To Be Blamed
The NC was in power more than most during the 90s, and Girija was Prime Minister more than most. But instead of consolidating the democracy, the Girijas of the world became the new establishment. Massive corruption was institutionalized. The aspiratinos of the Madhesis, the Janajatis, the Dalits, the women, the poor were not given proper channels. Things fall apart when the center can not hold. Girija's inflexibility that served so well in his quest for democracy became his bane post-democracy. A party with a clear majority going for mid-term elections is ridiculous. Girija does not know how to save face: he only knows how to corner his opponents into desperation. He does not understand compromise and coalition building is the name of the game in a democratic framework. Because the moderate center did not perform, the left and the right came in to fill the vacuum.
Model 2: King G Is To Be Blamed
The king gets neither democracy nor constitutional monarchy, or he would not talk of being a "constructive monarch." He has acted a mirror image of the Maoists in trying to fill the vacuum left by the political parties. That might be cunning, and possible in the murky waters of today, but it is not magananimous. The king patronizingly refers to the country as his family. That shows a lack of gut-feel for basic premises in democracy. King G got Chand to almost double the royal budget. That is NC style brahmaloot many times over.
Model 3: Deuba Is To Be Blamed
Why get rid of the parliament, bro! In the first place....
Model 4: The Maoists Are To Be Blamed
Not even the Chinese are Maoists anymore. The haat bazar in a remote village in Nepal is the market economy in action. The ancient Buddhist republics were democracies in action. Those twins are the necessary engines for growth. Gorbachev knows more about communist theory than Prachanda or Baburam, and he has said the market is it. The LTTE have been far more lethal than the Maoists can ever hope to be, militarily. And the LTTE were not able to take over Colombo even after 20 vicious years. So the military option is out. It is laughable of the Maoists to think the king will willingly give over power. Not this king. If anything King G will want to expand his role. The dictatorship of the proletariat is not about to happen. Instead it is a game of who will blink first, and the two extreme sides do not care if the commoners suffer in the interim.
Supermodel 1: Panchayat II
There is a very real possibility the king decides he has had enough of it, and he plain takes over. Which will be the final blow of the right to the rest of the political spectrum. But such a move will, by definition, engineer a massive backlash. And more than Maoists will rally behind an all-out call for a republic.
Supermodel 2: "Jana Sarkar"
That does not exist in the rural areas either. It is more statelessness, lawlessness. And the urban centers hold strong. It can not be imagined Kathmandu can be taken over by the Maoists. Not going to happen.
Supermodel 3: Constituent Assembly
This is the only option for quickie peace. But one suspects those now in power will not go for it. Instead they will wait and wait and wait. For the Maoists to possibly tire out. In the mean time, the people be damned. Iraq will soon have elections for such a thing. And they will do fine for it. Let the people decide. But such a move will have to be simultaneous a total disarming of the Maoists.
Supermodel 4: Inflexibility
That Giriaj disease pervades the entire political spectrum. Mero goru ko barhai takka. This more than anything else is holding progress back.
The postings in this thread span 14 pages,
go to PAGE 1
.
This page is only showing last 20 replies
Posted on 02-09-05 8:08 PM
Reply
[Subscribe]
Login in to Rate this Post: 0

?

Posted on 02-09-05 8:11 PM
Reply
[Subscribe]
Login in to Rate this Post: 0

?

I have also been following the elections in Bihar. What a contrast! The thriving democracy despite the poverty and the sometimes lawlessness. The average Indian voter "gets" it. As in, see how they reacted to Indira's emergency rule.
Posted on 02-10-05 7:44 PM
Reply
[Subscribe]
Login in to Rate this Post: 0

?

News items.
- http://sify.com/news/international/fullstory.php?id=13668587 In their first major offensive after the royal takeover, Maoists launched attacks on government buildings and police establishments, including a prison in far western Nepal, killing five police men and taking away nearly 100 inmates. - http://economictimes.indiatimes.com/articleshow/1017502.cms Those freed include founder leader of Nepali Congress and former PM Krishna Prasad Bhattarai, leader of CPN-UML Shahana Pradhan, former PM Lockendra Bahadur Chand, chairman of Rastriya Prajatantra Party Pashupati Shamsher Rana, chairman of Nepal Labours and Peasants Party Narayanman Bijucksche and chairman of Nepal Sadhbhawana Party Badri Prasad Mandal and chairperson of NSP Anandi Devi. - http://www.progress.org/2005/fpif61.htm by Kanak Mani Dixit February 2005 First, he was taking over as executive monarch on the basis of a personal decision. Second, the royal address was full of denigrating references to political parties, who are the intermediaries for pluralism and democratic practice anywhere in the world. ..... the Royal Nepal Army's fight against the highly motivated and increasingly brutal insurgents thus far has been lackluster. ..... approaches could have included using the inherent powers of kingship to cajole the political parties to work together and establish a political front against the insurgents. But the king's deeply held feelings toward the political parties seems to have blocked off this avenue toward resolution. .... it is also likely that the Maoists will try to make common cause with the political parties. ..... the royal action will add strength to the insurgents' demand for a king-less republican constitution and government, a call that has been taken up with alacrity lately by many politicians. ..... In castigating the political parties, King Gyanendra preferred to hark back to the Parliament dissolved three years ago, while keeping silent over the interim period and his rule through palace-appointed prime ministers. This is the period when the peace and security of the country's populace plummeted more than in any previous period. ............ - http://cities.expressindia.com/fullstory.php?newsid=117112 Going by the attitudes of the people towards the monarchy, as revealed in our study, King Gyanendra?s coup has just made him one of the very unpopular figures in Nepalese history,? he said. ..............?Nepal has a very pluralistic society, which is struggling to find the right institutional framework for the nation?s governance.? .... This study of political attitudes of the ordinary Nepalese people, the first-ever study done in Nepal using the survey method, was completed three months back. It found that the Nepalese want a new Constitution and a system where even the Maoists are part of the government, he said. ... ?The Nepalese in general don?t feel so insecure from the Maoists as from the country?s social problems?. ............Expert predicts mass stir in Nepal soon - http://www.dailypioneer.com In the face of mounting anarchy let loose by the Maoists, the King indeed had a valid reason to impose Emergency - and this he did according to the provisions of the Nepalese Constitution. The Deuba Government had singularly failed to tackle the situation.
The protest registered by the likes of India, US, UK and the UN: are they mere formalities? Or do they come with follow-throughs? Should not the political parties respond to the charges levelled against them? What do they have to say about the specific charges? Jana Morcha now is formally for a Democratic Republic. Where are the rest? Where do they stand? The king's offer for "unconditional talks," is that to mean the Maoists should not attach any conditions to them? Becaue it is public knowledge as to what the Maoists want? They want elections for a Constituent Assembly. They are not interested in a "tea party" in the name of talks, according to Baburam Bhattarai. Instead, the king is trying to break open the Maoists into the military wing and the political wing, like he has been able to break up the Sadbhavana, the Congress, the RPP. And is trying to break up the UML by using a Mainali bro.
Posted on 02-10-05 10:23 PM
Reply
[Subscribe]
Login in to Rate this Post: 0

?

Posted on 02-10-05 11:07 PM
Reply
[Subscribe]
Login in to Rate this Post: 0

?

Civil war to escalate.
- http://www.newkerala.com/news-daily/news/features.php?action=fullnews&id=70661 The latest report of the International Crisis Group(ICG) has said that Nepal's King Gyanendra takeover of power will only worsen the situation ....... "King Gyanendra justified his coup on the need to beat back the Maoists, but it will have exactly the opposite effect" - http://news.newkerala.com/india-news/?action=fullnews&id=70648 India can apply moral pressure and link its stand on normalising its relations with Nepal, including collaboration on the military front and economic assistance to restore status-quo ante before February 1 when King Gyanendra seized power, imposed emergency and clamped press censorship, former Foreign Minister Ram Sharan Mahat told PTI in an interview. - http://www.hindustantimes.com/news/181_1237418,001300980000.htm Nepal's coup to intensify civil war: Think tank ..... the Brussels-based International Crisis Group (ICG) projected an intensification of the "civil war" and strengthening of Maoist insurgency .... the only way to achieve peace was "through effective military action combined with a political strategy that undercuts Maoist positions. Neither is possible without a broad-based democratic government." - http://news.newkerala.com/world-news/?action=fullnews&id=70647 Nepal's Supreme Court has asked the Government to produce former Bar Association chief before it in connection with the habeas corpus petition against his detention. - http://mnn.gospelcom.net/article/6992 by undermining democracy in the process, he may have strengthened the rebels' position. The Maoists now have less incentive to negotiate than ever....... - http://www.guardian.co.uk/international/story/0,3604,1410419,00.html police moved swiftly to smother protests in the capital and blocked the US ambassador from visiting senior political leaders under house arrest. .............Political parties say more than 1,000 people have been arrested under laws allowing detention without trial for three months. .... - http://news.ft.com/cms/s/e6629570-7bd2-11d9-9af4-00000e2511c8.html
What could the political parties do? Could they gather around a Common Minimum Program of a Democratic Republic? Would that be like an umbrella? So far they have not budged. The Congress, UML, they are still for Constitutional Monarchy. If the parties do not make themselves clearer, how will they approach the people?
Posted on 02-11-05 1:35 AM
Reply
[Subscribe]
Login in to Rate this Post: 0

?

what do you think the parties will do? (Just bringing together some things I've read in other postS) Possible Scenarios: 1. Make an alliance with the Maobaadi (violent OR non-violent), they are themselves terrorits and thus liable to tbe "encountered". Verdict: LOSS 2. Side with the king become Maobaadi's enemy. If Maobaadi win terminated. If King wins, suordinated. Protracted war, marginalized. Verdict: LOSS 3. Be independent. Yeah right, without guns, nobody's gonna listen to them, naturally marginalized. Verdict: LOSS. Is there a way out for them? Can they SURVIVE? It's sad if not because they are the last institutions that can (theoretically at least) truly represent the people.
Posted on 02-12-05 9:53 AM
Reply
[Subscribe]
Login in to Rate this Post: 0

?

tired
, quite a mess, ain't it? News. (1) Looks like the king is now asking for 3 months, instead of the 3 years he started with. Looks like the guy is feeling the heat, the pressure. (2) US, UK, India are going to follow up on their initial protest. It is not going to be a mere formality of words of protest. (3) Maoist blockade seems to be working.
- http://www.abc.net.au/news/newsitems/200502/s1301566.htm ..rebels were massing in the remote west ..... the volume of traffic had dropped drastically .... Two similar transport strikes and road blockades called by the rebels in the past six months were enforced more by threats and psychological intimidation than by physical force. ..... They left the capital empty of essential goods and sparked price rises. ........ Most people in the capital, meanwhile, appeared oblivious to the blockade, which received no publicity in the media that has been heavily censored .... the blockade, which the rebels said would continue until the king reversed his power grab .... Military experts say Nepal's armed forces are ill-equipped to tackle the increasingly deadly Maoist insurgency .... King Gyanendra was reported Saturday by the Himalayan Times English daily as assuring India that the emergency would not last long, amid pressure from New Delhi and Washington, Kathmandu's main suppliers of financial aid and military equipment to face down the Maoist threats, for an end to the emergency and arrests of political leaders. .....Political parties claim up to 1,000 people have been rounded up since the king launched his crackdown. The army put the figure at around 100. - http://www.alertnet.org/thenews/newsdesk/L12658714.htm Rebel chief Prachanda rejected any possibility of talks with the government headed by the king, a day after the interior ministry said it was willing to discuss all demands including a constituent assembly to decide the future of the monarchy. ..... He (Prachanda) urged the international community to stop aid to Nepal .... Kathmandu, a city of 1.5 million people, currently has two weeks of oil and enough food to last a month.....Diplomats worry Nepal could descend into anarchy and become a haven for international militants or drug traffickers........... - http://news.newkerala.com/india-news/?action=fullnews&id=71264 The sight of policemen and military personnel was confined only to city limits and regular police outposts appeared deserted barely 10 km outside the town....... However, Maoists observed the anniversary in several villages with roadside rallies addressed by local area commanders of the self-styled "red army"..........In Khajura village, barely five km from this town, Maoists distributed sweets after addressing a rally in broad daylight.........Bombs and rallies marked the 10th anniversary - http://news.newkerala.com/india-news/?action=fullnews&id=70945 .... the extremists have threatened to launch
their "final assault"
Saturday ......Barely 15 km ahead of the large post of the security forces at Shamshergunj, half a dozen armed Maoists were openly stopping all vehicles for a "check"..........That the rebels were backed by larger contingents under the cover of the forests right behind could not be ruled out. Two completely torched paramilitary trucks at that point further bore testimony to what the Maoists proclaim as their "act of valour"...........Positioned strategically close to a bridge in a densely forested area, the rebels were in combat fatigues and carried semi-automatic and self-loading rifles.............the Maoists' message was simple: "Don't venture out from tomorrow, keep enough food stocks in your homes."...........The Royal Nepalese Army...these uniformed personnel chose to remain blissfully unaware of the rebels not merely camping in the vicinity but making their presence felt quite blatantly. ...........Interestingly, as far as commuters were concerned, the questions posed by the Maoists and the security forces were almost similar. - http://news.newkerala.com/world-news/?action=fullnews&id=70976 India, the US and Britain are said to be jointly pursuing a strategy on moves for restoration of democracy in Nepal .........made it clear in no no uncertain terms that they were not not amused by the King's actions. ..........the SAARC summit, an event looked forward to by the King in an apparent strategy to get instant international recognition - http://news.newkerala.com/world-news/?action=fullnews&id=71198 ...even though the king had made it clear that human rights were to be observed under all circumstances, his officials in the districts were violating the guidelines... - http://www.channelnewsasia.com/stories/afp_asiapacific/view/132158/1/.html Nepal's fractured political parties and student groups are crippled by infighting ........February 1, his opponents have done little to mount any sort of challenge to the monarch............a history of infighting will make any alliance unlikely, even in the face of the most recent crisis.............described Nepal's political organizations as "feudal parties, unable to get along on anything". .......... their biggest obstacle is a long-standing disagreement over what shape democracy should take .............The leading Nepali Congress party is demanding the return of the government dissolved by Gyanendra in 2002, while the mainstream Communist Party of Nepal-United Marxist Leninist wants the election of a constituent assembly. .........The wave of arrests is spreading from high political leadership and goes down to students' movements ........."Now it is time for pro-democratic people to spend more time making plans for long-term strategy rather than reacting immediately because everybody will be arrested," countered one activist with another group, the Collective Campaign for Peace. ........ - http://www.hindustantimes.com/news/181_1239029,001300980000.htm King Gyanendra is believed to have said that he needs some three months ? 100 days ? to bring the situation in the country under control and remove curbs on citizens. ..........made the promise privately to the US ambassador to Nepal...........the aid could be suspended unless it reverses its decision, releases detainees and removes curbs............The US State Department has expressed concern that the king's move would aggravate the Maoist insurgency............
Posted on 02-12-05 9:55 AM
Reply
[Subscribe]
Login in to Rate this Post: 0

?

What exactly could the king do? He could go on Television, and give a speech announcing the elections for a Constituent Assembly and a restoration of all basic rights. That might be his only option. What else?
Posted on 02-12-05 11:13 AM
Reply
[Subscribe]
Login in to Rate this Post: 0

?

I gave him 3 months when he gave himself 3 years. Now he is giving himself 3 months, and I give him 3 weeks!
Posted on 02-13-05 6:22 PM
Reply
[Subscribe]
Login in to Rate this Post: 0

?

Posted on 02-15-05 10:09 PM
Reply
[Subscribe]
Login in to Rate this Post: 0

?

Looks like the king is set to duplicate Burma. (1) Stay the military course. Shun democracy. (2) Forget international pressure. Domestic rule and revenues are enough, and there will always be a few that will play ball: Pakistan, China, North Korea, Burma. From day one he has been in the game of expanding his power base. (1) Get rid of the parliament. (2) Split Congress, RPP, Sadbhavana. (3) Induct a Mainali bro to see if that splits the UML. (4) Call Maoists for talks with an aim to split the Maoists between the military wing and the political wing. (5) Split the international community based on democracy and autocracy buffs. Also the king seems to bring in all the prime ministers he "missed" after he was kiing and no longer king at age 4. Fillng the gaps, sort of.
- http://www.financialexpress.com/fe_full_story.php?content_id=82620 The six leaders included Sekhar Koirala (Nepali Congress-D), Pradeep Giri (NCP-UML) Gobind Prasad Koirala (NCP-U), Chandra Dev Joshi (NCP-Mashal) Chitra Bahadur KC and Rajendra Mahato (NSP-A). ........ six Nepalese political parties came together, for the first time on Monday, to form a united front for fighting the emergency ...Regarding recruiting Maoist support for their cause, he said that would be decided at a later date. .. ?In Nepal?s 240-year history, the most destabilising factor has been the king,? he said. - http://www.guardian.co.uk/worldlatest/story/0,1280,-4799970,00.html The United States recalled its ambassador .......... Britain and France have also recalled their ambassadors. .....``We have to deal with whatever government is in office, but our sympathies lie with the democratic forces in that country,'' Indian Foreign Secretary Shyam Saran said......Kritinidhi Bista, 79, and Tulsi Giri, 78, were named vice chairmen of the 10-member Cabinet .....Rebel leader Prachanda said the king's action has ``ended any and all possibility of peace talks.'' - http://newsfromrussia.com/world/2005/02/15/58272.html - http://news.bbc.co.uk/2/hi/south_asia/4266767.stm Mr Giri told Reuters that Nepal was acting no differently from the US after the World Trade Centre attack in September 2001, or from India in its fight against militants in Kashmir. ....The king moved to ease some restrictions on Monday, when he freed former premier Surya Bahadur Thapa, a prominent lawyer and a senior leader of the country's biggest communist party. .....the kingdom's biggest party, the Nepali Congress, is calling for a nationwide, non-violent struggle for the restoration of democracy from this Friday .........A transport blockade launched by Maoist rebels entered its fourth day on Tuesday, with traffic movement reported to be lower than normal and prices rising in the capital, Kathmandu. ..........The rebels say that the royal coup has forced them to abandon earlier negotiation demands and implement the blockade as a means of abolishing the monarchy. - http://www.amnesty.org.uk/news/press/15936.shtml Amnesty International?s Secretary General Irene Khan said: "Our first meetings with human rights defenders have highlighted a picture of insecurity, deepened by uncertainty in the wake of the state of emergency, and fear, particularly for those who remain inaccessible in remote parts of the country. "We are here to express our solidarity and support to them, and to explore practical means of ensuring their protection and that of other groups who are at risk." ....possible widespread human rights abuses, including the killing of civilians, committed by the Maoists during the ?bandh?. - http://news.newkerala.com/india-news/?action=fullnews&id=72496 India under no obligation to supply arms to Nepal: Pranab - http://timesofindia.indiatimes.com/articleshow/1022129.cms Britain and several other European Union countries have recalled their ambassadors in Kathmandu, in what's being seen as a somewhat delayed, but deeply significant global diplomatic frown at King Gyanendra's bloodless coup of a fortnight ago. ...British diplomatic sources told TOI that arms exports contracts with Nepal could be reviewed ......The EU continues to judge that there can be no acceptable military solution to Nepal's problems and that any search for a solution by military means by either side will only add to and prolong the suffering of the Nepalese people - http://www.indianexpress.com/full_story.php?content_id=64761 Giri, who was brought out of decades of political obscurity ....Giri said the government would have no choice but to go after the guerrillas if they kept rejecting peace talks. - http://news.newkerala.com/india-news/?action=fullnews&id=72487 VHP sources said the outfit's supremo Ashok Singhal was likely to visit Nepal shortly and meet King Gyanendra
Posted on 02-15-05 11:49 PM
Reply
[Subscribe]
Login in to Rate this Post: 0

?

Scenario 1:
King goes the Burma path. Totally ignores all international pressure. Keeps on keeping on. Bides for time. Is out of favor with three major foces: (1) Maoists, (2) India-US-EU, (3) Parties. But this would be hard to sustain. Very hard, indeed. I mean, how long can the unelected Mayor of Kathmandu claim to be King Of Nepal?
Scenario 2:
Displaced parties gain the upper hand, and get the Maoists to join for a Democratic Republic. India-US-UK on their side. Popular, mass unrest nationwide. Maoist blockade also agitates the valley. Constitutional monarchy calls no longer viable due to the monarch's intransigence. Neither look good for the king. Why does he still insist on going the Mahendra route? Love for father? 2005 is no 1960. More news.
- http://www.newkerala.com/news-daily/news/features.php?action=fullnews&id=71949 Koirala's party declares war against king.... some Nepali Congress leaders have gone underground to plan their strategy against the royal move while some have gone to India to mobilise a mass movement from there......the Nepali Congress said its units, sister organisations and "well-wishers" would start peaceful protests in all of Nepal's 75 districts from Feb 18 .....82-year-old Koirala continues to be under house arrest. - http://www.newkerala.com/news-daily/news/features.php?action=fullnews&id=71919 ..says Sujata Koirala ...."Monarchy is doomed ...."If a referendum were held, he will hardly get any votes. ....her face showing no sign of fatigue after her audacious escape to India Friday after a five-day trek. ....Koirala's face darkened with fear as she spoke about an imminent threat to her father's life. ...."There is an internal royal plan to finish him. .....she came to India as she heard about the king's "insidious plan to persecute and torture her." We all want a democratic and republican form of government ..........Enunciating a likely grand alliance of pro-democracy forces and the Maoists ....Representatives of Nepal's leading political parties, including Nepali Congress and Jan Morcha (Communist) are already in India to mobilise support .... In a broad-based campaign to mobilise support for their cause, they will meet all political parties in India and ambassadors of all foreign countries and request them for their help in this struggle. They will also request India and the international community to stop aid to Nepal. Any mention of King Gyananedra and his son filled her with passionate rage. "Both father and son are mad maniacs. What happened to Germany when a mad man ruled? Neighbours should be afraid of dangerous consequences of such a king ruling Nepal." "He is a cruel king. He can do anything any time. His son is totally crazy. Can this crazy man become a king?" warns Koirala, a strong proponent for grassroot democracy. - http://timesofindia.indiatimes.com/articleshow/1021858.cms Nepal's monarchs and its feudal establishment are prone to naked ruthlessness ......this decadent ruling elite continues to occupy the upper echelons of the army....But a year later, Mahendra struck, in a way that is eerily reminiscent of what his son has just done. .....set himself up for a confrontation between the palace and Maoists. .....The king wants to rule through the armed forces and the insurgents with clandestinely-acquired firepower. .....Soon after 9/11, he declared the Maoists "terrorists" in the hope of winning Washington's sympathy. - http://www.thestatesman.net/page.news.php?clid=3&theme=&usrsess=1&id=68878 1950 ......The Indian deputy prime Minister and home minister Sardar Vallabhai Patel made a very strong statement in Parliament refusing to recognise the Nepal prime Minister?s action. Countries like the USA and the UK followed suit........King Gyanendra?s actions have put serious question marks before the institution of monarchy itself. The number of supporters of the republican form of government is on the increase. The history of the monarchy in Nepal itself has not been that of a service and welfare-oriented institution. Many, indeed, feel King Gyanendra is hastening the end of monarchy in Nepal. ........
Posted on 02-16-05 11:35 AM
Reply
[Subscribe]
Login in to Rate this Post: 0

?

Some of the actions show King G does not have the Burma option in mind. Well, then, is it the Musharraf option, where you do allow elections down the line, but everyone knows who is in charge, you "fire" elected Prime Ministers, at least just one just to show who is in charge. That is not democracy, that is Musharrafism. But even that might be long term stuff if King G gets his way, highly unlikely. What about the short term? The immediate term?
- http://news.bbc.co.uk/2/hi/south_asia/4269787.stm "Necessary action has been taken against those involved in violation of human rights regardless of their ranks and will continue," state-run RSS media quoted Gen Pyar Jung Thapa as saying. ...... Nepal plans to relax curbs on civil rights gradually.. - http://www.newkerala.com/news-daily/news/features.php?action=fullnews&id=72838 The protesters shouted anti-king slogans outside the Nepali Consulate and burnt an effigy of king Gyanendra. .....For many years the people of Nepal have been demanding democracy and want abolition of the monarchy - http://www.newkerala.com/news-daily/news/features.php?action=fullnews&id=72019 External Affairs Minister K.Natwar Singh on Monday told Nepal's envoy to India, Karna Dhoj Adhikari that the Himalyan kingdom must reinstate multi-party democracy, restore freedom of the media and take immediate steps for the release of political leaders, journalists and human rights activists. .....The meeting was held at the request of the Nepalese envoy. - http://www.newkerala.com/news-daily/news/features.php?action=fullnews&id=72741 The Nepali Congress that had led pro-democracy movements in the 1950s and 1990s was the first political party to openly re-start its office .... Supporters, cadres, women activists and journalists flocked in while the armed police kept an eye on the party office from a van on the main road. ...... KC said though seven Nepalese parties have decided in New Delhi to form a united front and resist the royal coup, his party would stage a protest movement right on the soil of Nepal. ..... The Nepali Congress is said to be networking with the other parties in the country to present a united movement against the king. Ousted premier Deuba's Nepali Congress (Democratic) party is expected to join the opposition movement as well. - http://www.expressindia.com/fullstory.php?newsid=41962 US should join hands with India and Britain in warning Nepal that if it does not restore democratic freedom, the outside world would stop all support to the Himalayan kingdom .... a three-sided struggle is underway in Nepal--between a King who would return to absolute monarchy, insurgents inspired by the China of the 1950s and a democratic civil society that suddenly has been driven underground." The paper described as "delusional" the King's thinking that his methods would make progress against the Maoists who control large parts of the countryside and are renowned for their brutality...... The risk, it said, is of a new failed state in Asia, or a repeat of the brutal totalitarianism that once devastated China and Cambodia. - http://www.newkerala.com/news-daily/news/features.php?action=fullnews&id=72700 After India, the US and Britain, Norway has summoned its ambassador back home .... Nepal's political isolation started with India, the US, Britian and France recalling their ambassadors
Posted on 02-16-05 9:17 PM
Reply
[Subscribe]
Login in to Rate this Post: 0

?

Laloo and Gyanendra:
http://paramendra.motime.com/1108588002
I have been following Laloo and Gyanendra. Laloo is by far the more interesting character. King G has no sense of humor. The guy does not know the joy of working within an electoral framework, the pressures, the pulls and pushes, ups and downs, forces at work. Looks like Laloo has a tough election going on in Bihar, and King G is hellbent on giving Nepal a tough time. News.
- http://www.navhindtimes.com/stories.php?part=news&Story_ID=021718 RECENT developments have put paid to the slender hope that Nepal?s King Gyanendra Bir Bikram Shah Dev would substantially relax the draconian restrictions he imposed on the freedoms of expression, political activity and movement on February 1 ... It is unlikely that Chinese support alone would see King Gyanendra through all the troubles he?ll face. Under international pressure, Beijing could dump him as easily as it backed him. This happened in the early 1990s, when Nepal became a democracy. China is unlikely to forgo dividends from improved relations with India for dubious short-term influence within Nepal. ..... The Nepali economy, already in deep trouble, could face a virtual collapse. ... The longer the king resists this, the greater and more coherent the opposition will become. .... Seventy-eight percent favour either a limited monarchy or its abolition....Ninety-one percent of all Nepalis want either a new constitution ..... ...............stop supplying arms to the Royal Nepal Army and direct aid to the government ....recommendation of the International Commission of Jurists ... Nepal?s systematic abuse of human rights, including arbitrary detention and beating of civilian suspects. ....India supplied Rs 375 crores worth of arms to Nepal ..... The Maoists only have an estimated 3,000 modern guns. They use questionable, indeed deplorable, methods. But they are not terrorists. They have support in the countryside, which is a cesspool of unaddressed grievances and unredeemed injustices. These iniquities and grievances can only be addressed through land reform, popular empowerment and minimum needs programmes in health and education, and a sweeping drive against corruption. India must encourage this, not a military approach. - http://timesofindia.indiatimes.com/articleshow/1023156.cms Arjun Narasingh KC, says. .. the first leader who has stepped out of the shadows....Narasingh, who has had his legs broken earlier by the king's forces .... "Please come with us," one of them orders Narasingh." The conference is over. The army has arrested Narasingh. He has just joined the 500 NC leaders who are captive. - http://www.newkerala.com/news-daily/news/features.php?action=fullnews&id=71997 Pradeep Giri, a key member of the Nepali Congress (Democratic) Working Committee, called for the abolition of monarchy.....Giri said, adding that "we have also opened up channels of communications with the Maoists.'' ....The king is not a mercenary of any kind to deliver anything at all, except his personal glory and photograph. So, I think by four weeks or so, I don't give him much, so by the third or fourth week, people will see the futility and absurdity of this kind of action. .... Mr Rajendra Mahato of the NSP-A claimed that the censorship on the media was near total in Nepal. - http://www.newkerala.com/news-daily/news/features.php?action=fullnews&id=72727 President of the International Federation of Journalists (IFJ) Christopher Warren was to arrive in Kathmandu Wednesday in response to appeals from Nepalese journalists.......IFJ represents more than 500,000 journalists in over 100 countries. - http://www.telegraphindia.com/1050215/asp/nation/story_4380116.asp Gyanendra pulled out 80-year-old Kirti Nidhi Bista from virtual oblivion .....Tulsi Giri ....The 79-year old, who had migrated to Sri Lanka a few years ago, was called by the palace for discussions three weeks ago and had been camping in a five-star hotel since.
Posted on 02-18-05 2:03 PM
Reply
[Subscribe]
Login in to Rate this Post: 0

?

Looks to me like the grondswell of grassroots protest has started although at only a trickle. What amazes me is none of the parties are calling for a Democratic Republic. Save one, People's Front. The king is responding to global pressure. And has said he will restore basic rights within 100 days.
- http://www.iht.com/articles/2005/02/18/news/kingdom.html - http://www.theaustralian.news.com.au/common/story_page/0,5744,12297332%255E2703,00.html King Gyanendra said yesterday he had seized power to save Nepalese democracy from communist rebels and corrupt politicians. .... King Gyanendra had assured the US he would start restoring democracy within 100 days. ... The guerrillas have responded by imposing a transport blockade on the Himalayan nation until the king restores fundamental rights to the people and releases his grip on power. - http://abcnews.go.com/International/wireStory?id=512371 Only eight protesters showed up in the capital, Katmandu, and they were promptly arrested.................On Friday, at least 36 people were arrested in Janakpur Since the king's takeover, the rebels have refrained from major assaults, except for an attack on a jail. - http://www.newkerala.com/news-daily/news/features.php?action=fullnews&id=74156 Moods varied from incredulity to anger and outrage as people discovered in the morning the phones were no longer working. ..... the state machinery organised elaborate rallies .... the protests ended in minutes and, in some cases, the activists took to their heels. ... swooped down on a rights activist while he was returning from a conference in Europe. - http://www.hindustantimes.com/news/5983_1248020,00430005.htm ...."As a result of this sweeping censorship, media organisations have been shut down, journalists have been arrested, the public doesn't know what's going on and close to 800 journalists are out of work," - http://www.newkerala.com/news-daily/news/features.php?action=fullnews&id=74117 Even more affected are the daily labourers who used to earn about 100 rupees a day now they can't even manage 10 - http://www.hindustantimes.com/news/181_1246403,001300980000.htm a powerful six-member anti-graft commission that would probe and jail corrupt people and confiscate property amassed through abuse of authority and smuggling. - http://www.bangladeshjournal.com/index.php?ID=3470 Nepal Army kills 43 terrorist rebels - http://www.asiamedia.ucla.edu/article.asp?parentid=20866 In the hills, where the Maoists were making significant gains and setting up an entirely separate government, the group had a reputation for honesty, consistency, a sense of humour and astonishing brutality. .... By January of 2005, the Maoists controlled almost the entire area of Nepal outside the Kathmandu Valley. In their village theatre performances they began to co-opt the same heroic and martial rhetoric which had previously been used to legitimate the Shah dynasty......Ironically, the Shah dynasty found itself barricaded inside that same valley into which it had pinned the Newars 250 years before. ....There are some reports of popular protests, but by and large the country is keeping quiet. - http://timesofindia.indiatimes.com/articleshow/1024471.cms - http://timesofindia.indiatimes.com/articleshow/1024339.cms "I haven't read a newspaper with any information on how the international community has reacted to the emergency in my country or what is the fate of arrested political leaders and human rights activists," said Madhav Pyakhurel, a businessmen. - http://www.expressindia.com/fullstory.php?newsid=42088 Nepal's King Gyanendra on Friday said that he took over power in order to save the country's democracy and talked about holding impartial elections.....
Posted on 02-18-05 2:08 PM
Reply
[Subscribe]
Login in to Rate this Post: 0

?

INSN
International Nepal Solidarity Network http://www.insn.org/
Posted on 02-18-05 2:09 PM
Reply
[Subscribe]
Login in to Rate this Post: 0

?

Posted on 02-18-05 5:52 PM
Reply
[Subscribe]
Login in to Rate this Post: 0

?

I will no longer be posting to this thread. Instead, you can find me at this blog:
http://demrepubnepal.blogspot.com/
Posted on 02-18-05 5:53 PM
Reply
[Subscribe]
Login in to Rate this Post: 0

?

Posted on 07-22-09 12:41 PM
Reply
[Subscribe]
Login in to Rate this Post: 0

?

I clicked on this thread thinking it's about beautiful girls
Turns out it's about topi wearing Netas
---
Please Log in! to be able to reply! If you don't have a login, please register here.
Within last 60 days
Recommended Popular Threads
Controvertial Threads

TRUMP 2016!!! Here is why?
निक्की कार्की द्वारा नर्थ क्यारोलाइनामा कार्यक्रम आयोजकबाट आफूमाथि यौन दुराचार भएको आफ्नै फेसबुक लाइभ मार्फत खुलाशा
सुशील नेपाल : मेरो कथा, मेरो ब्यथा !
पिन्कुको नया काले हस्पि नाक चुचेय भाते भतुवा
How I lost 15 years of saving because of my iPhone
Panic attack.
नासिया (नेप्लिज एसोसिएसन इन साउथ ईस्ट अमेरिका) का मुर्ख महामानबहरुलाइ खुला पत्र
नवमीको अवसरमा गाडीमा बोका बलि दिइराखेको अवस्थामा न्यु योर्कका नेपाली उबर ड्राइभर रंगे हात पक्राउ
Why Nepalese love Indian Idol than Nepal Idol?
निगुरो थाहा छ ??
Nepal should denounce INDIAN HINDU CULTURE IMMEDIATELY!!!!!!!!
Marraige between Shrestha Newar and Buddhist Newar - Need Suggestions
Anyone living in Twin Falls Idaho
Donation to baadi peedit!
spotted 69* NAS today
To linux and devops gurus
Need Address
ओपन challenge फर गनाउने (underwear)
Perverted men
These lame consultancies

Download Nepali Calendar With Date Converter For Desktop
TRUMP 2016!!! Here is why?
NOTE: The opinions here represent the opinions of the individual posters, and not of Sajha.com. It is not possible for sajha.com to monitor all the postings, since sajha.com merely seeks to provide a cyber location for discussing ideas and concerns related to Nepal and the Nepalis. Please send an email to

[email protected]

using a valid email address if you want any posting to be considered for deletion. Your request will be handled on a one to one basis. Sajha.com is a service please don't abuse it. - Thanks.