More by mike_tyke21
What people are reading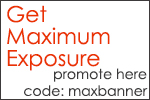 Subscribers
[Total Subscribers 0]
:: Subscribe
[VIEWED 725 TIMES]

SAVE!

for ease of future access.
Posted on 09-12-17 9:18 AM
Reply
[Subscribe]
Login in to Rate this Post: 0

?

Hello,
I am a graduate student currently on F1 visa. I want to transfer to community college for a semester or two to save money while I hear back from two universities for assistantship.
As a graduate student, can I transfer to community college and transfer to another graduate school in a year?
---
Please Log in! to be able to reply! If you don't have a login, please register here.
Within last 7 days
Recommended Popular Threads
Controvertial Threads

EB 3 visa enquiry
Where Will Interest Rates Take Us in 2018?
Nepali girls try Tip Top Somosa, BK fries, Alu Nimki as well as Laping in KTM
Nepalese in CSU- east bay
Hear Bartika Eam Rai sing an exclusive set list of songs never performed before in USA

राई कान्छा र धोति
मुजी चोर धोतिहरु
NOTE: The opinions here represent the opinions of the individual posters, and not of Sajha.com. It is not possible for sajha.com to monitor all the postings, since sajha.com merely seeks to provide a cyber location for discussing ideas and concerns related to Nepal and the Nepalis. Please send an email to admin@sajha.com using a valid email address if you want any posting to be considered for deletion. Your request will be handled on a one to one basis. Sajha.com is a service please don't abuse it. - Thanks.