mikey132
More by mikey132
What people are reading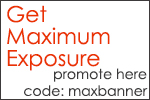 Subscribers
[Total Subscribers 0]
:: Subscribe
[VIEWED 610 TIMES]

SAVE!

for ease of future access.
Posted on 12-27-16 2:28 PM
Reply
[Subscribe]
Login in to Rate this Post: 0

?

Sorry hai mathi maile jani jani tyo sub rakheko . Mero 19th ma 589 interview bhayo ramro bhanne ki na naramro bhanne kei sochnai sakiyena. maile mero story ra app pheri sachyaera deko thye all arranged and submitted 2 weeks before the interview. madam ji le payeko thyena re, reschedule garchu bhanera she said but carried on with the interview since holiday season bhayo. Unle bhanin ki usle mero sabai story ra document herisakyo re she did not look at my face at all durin gthe interview, emotionless hwoever when I showed her the scar and the chot patak ko pic she was daraing.she asked for additional docments from the hospital which is alredy sunmitted too. keta haru bhanchan ki na dine bhaye ta additional evidence magdaina thyo re. mixed feeling k bhanne nai thaha bhayena malai aile ta . ramro bhaye ki bhayena. all I know I answered every details with accuracy in terms of credibility.kei soch cha yo kura ma ?
---
Please Log in! to be able to reply! If you don't have a login, please register here.
Within last 7 days
Recommended Popular Threads
Controvertial Threads

Need help
Summer job
How to make Buffalo Momo मम [EASY & QUICK RECIPE] | Nepali / Newari Food Dish
डर लाग्न थालेको छ |
How long does it take to get I485 approved?
nepali sentence to english translation
erectile dysfunction (porn related)
होउस्तोन नाच डल्लास नाच यो यो राप आउदै छ
QA Automation Training (QTP/Selenium)
सार्बजनिक अवार्ड कार्यक्रम मै प्रियंका कार्की माथि थप्पड ( video )
Priyanka Karki Twin

सार्बजनिक अवार्ड कार्यक्रम मै प्रियंका कार्की माथि थप्पड ( video )
NOTE: The opinions here represent the opinions of the individual posters, and not of Sajha.com. It is not possible for sajha.com to monitor all the postings, since sajha.com merely seeks to provide a cyber location for discussing ideas and concerns related to Nepal and the Nepalis. Please send an email to

[email protected]

using a valid email address if you want any posting to be considered for deletion. Your request will be handled on a one to one basis. Sajha.com is a service please don't abuse it. - Thanks.