Replies to this thread:
More by slamsal
What people are reading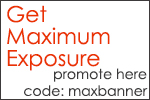 Subscribers
[Total Subscribers 0]
:: Subscribe
[VIEWED 493 TIMES]

SAVE!

for ease of future access.
Posted on 12-20-16 10:34 AM
Reply
[Subscribe]
Login in to Rate this Post: 0

?

We are officially launching the Tara Baje Lai Lai, Nepali Children's Book through Facebook. Tara Baje Lai Lai is a Nepali rhyme that every kid in Nepal grew up with. One of my creative friends, Whitney Woods illustrated this beautiful book. It is designed so well and so beautifully that kids are going to love it. Kids are kids no matter where they grow up. So, this book is not only for those that speak Nepali, but for anyone who is a kid at heart. Dr. Suess said, "The more that you read, the more things you will know. The more that you learn, the more places you'll go." Come on a journey with Tara Baje Lai Lai and learn about a very special Nepalese tradition- a baby's first rice feeding! Another aspect to this book is that when I was in Nepal, I saw that most parents were only able to afford academic books for their children. And so the only type of book Nepalese children are exposed to is often school books (which can be dull). I felt impressed to find a way to bring a love for reading to children in Nepal based on this observation. So, for every purchase of Tara Baje Lai Lai, we will donate a hard cover children's book to a child in Nepal. I am very passionate about this cause, and I hope that you will join me in spending a love of reading throughout the world! To join me, buy this book today! I know you will love it! If you order before 12/25/2016, you will receive 25% discount and free shipping. Cost of book prior to 12/25/2016: $15. Click on this link to order:
https://squareup.com/store/jay-media/
Posted on 12-20-16 10:50 AM
[Snapshot: 24]
Reply
[Subscribe]
Login in to Rate this Post: 0

?

You should have advertised on the single thread,
Posted on 12-20-16 11:08 AM
[Snapshot: 31]
Reply
[Subscribe]
Login in to Rate this Post: 0

?

Do you know how I can delete one? I get blank screen when I click on edit button next to the post. I tried different browsers but same result.
---
Please Log in! to be able to reply! If you don't have a login, please register here.
Within last 365 days
Recommended Popular Threads
Controvertial Threads

नेपालमा क्रिस्चियनहरुले किन नेपाली हिन्दुहरुलाइ धर्म परिवर्तन गराउदैं छन् ?
Vote for Hillary for President not Bernie 2016
TRUMP 2016!!! Here is why?
माया पाएकी केटी
महानियिका प्रियंका कार्कीजीलाइ खुल्ला पत्र !
Sajha Poll: २०१६ अमेरिकी राष्ट्रपति कसलाई चुन्नु हुन्छ ?
Ek chhoti si kahani ( True story )
उस्तै उस्तै हामी
suing sajha admin
विवेकशील नेपाली दलका उज्वल थापा र डा. अनुसा थापालाई भेट्नुहोश
Amby Writes:- "Momo Hamro Rastriya Khaja Ho"
Donald Trump's Presidency
Amby Writes:- My Caffeine Indulgence- I
किन पढ्नु अमेरीकामा???
Need a job around St. Louis area
सनसनी खुलासा: हिलरी फक्स हुमा !
रमा भाभी सित च्याट - अन्तिम भाग
Congratulations!!!
बुडी को साथी संग
What are your first memories of when Nepal Television Began?

बारम्बार वीर्य फाल्नेलाई प्रोटेस्ट क्यान्सर संभावना कम
Anju Pant's french kiss picture hits the internet
Download Nepali Calendar With Date Converter For Desktop
Nepali Stripper Sita Pariyar
Underwear style story
Nepali girls in Thamel in London!!!
साम्राज्ञी शाह शुटिङ गर्दा गर्दै रोइन
UNLIMITED call to Nepal @ $10 per month
काठमाण्डू
Thapa
सार्बजनिक अवार्ड कार्यक्रम मै प्रियंका कार्की माथि थप्पड ( video )
DevOps or BigData Hadoop
Hillary Clinton Loses It: Election Night 2016 Leaked Footage
Saasu, Swasni & Sex!!
What are newari stereotype? good n bad
*** All nepali and indian channel free in your Tv.****
बुडी को साथी संग
Ek chhoti si kahani ( True story )
महानियिका प्रियंका कार्कीजीलाइ खुल्ला पत्र !
TRUMP 2016!!! Here is why?
NOTE: The opinions here represent the opinions of the individual posters, and not of Sajha.com. It is not possible for sajha.com to monitor all the postings, since sajha.com merely seeks to provide a cyber location for discussing ideas and concerns related to Nepal and the Nepalis. Please send an email to

[email protected]

using a valid email address if you want any posting to be considered for deletion. Your request will be handled on a one to one basis. Sajha.com is a service please don't abuse it. - Thanks.