Replies to this thread:
More by slamsal
What people are reading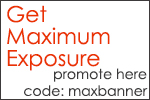 Subscribers
[Total Subscribers 0]
:: Subscribe
[VIEWED 685 TIMES]

SAVE!

for ease of future access.
Posted on 12-20-16 10:34 AM
Reply
[Subscribe]
Login in to Rate this Post: 0

?

We are officially launching the Tara Baje Lai Lai, Nepali Children's Book through Facebook. Tara Baje Lai Lai is a Nepali rhyme that every kid in Nepal grew up with. One of my creative friends, Whitney Woods illustrated this beautiful book. It is designed so well and so beautifully that kids are going to love it. Kids are kids no matter where they grow up. So, this book is not only for those that speak Nepali, but for anyone who is a kid at heart. Dr. Suess said, "The more that you read, the more things you will know. The more that you learn, the more places you'll go." Come on a journey with Tara Baje Lai Lai and learn about a very special Nepalese tradition- a baby's first rice feeding! Another aspect to this book is that when I was in Nepal, I saw that most parents were only able to afford academic books for their children. And so the only type of book Nepalese children are exposed to is often school books (which can be dull). I felt impressed to find a way to bring a love for reading to children in Nepal based on this observation. So, for every purchase of Tara Baje Lai Lai, we will donate a hard cover children's book to a child in Nepal. I am very passionate about this cause, and I hope that you will join me in spending a love of reading throughout the world! To join me, buy this book today! I know you will love it! If you order before 12/25/2016, you will receive 25% discount and free shipping. Cost of book prior to 12/25/2016: $15. Click on this link to order:
https://squareup.com/store/jay-media/
Posted on 12-20-16 10:50 AM
[Snapshot: 24]
Reply
[Subscribe]
Login in to Rate this Post: 0

?

You should have advertised on the single thread,
Posted on 12-20-16 11:08 AM
[Snapshot: 31]
Reply
[Subscribe]
Login in to Rate this Post: 0

?

Do you know how I can delete one? I get blank screen when I click on edit button next to the post. I tried different browsers but same result.
---
Please Log in! to be able to reply! If you don't have a login, please register here.
Within last 200 days
Recommended Popular Threads
Controvertial Threads

Vote for Hillary for President not Bernie 2016
TRUMP 2016!!! Here is why?
Ek chhoti si kahani ( True story )
किन पढ्नु अमेरीकामा???
निक्की कार्की द्वारा नर्थ क्यारोलाइनामा कार्यक्रम आयोजकबाट आफूमाथि यौन दुराचार भएको आफ्नै फेसबुक लाइभ मार्फत खुलाशा
सुशील नेपाल : मेरो कथा, मेरो ब्यथा !
साथी को माइजु सित
साझा बोका हस्ती २०१६
पिन्कुको नया काले हस्पि नाक चुचेय भाते भतुवा
How to Start a new Business?
Panic attack.
नासिया (नेप्लिज एसोसिएसन इन साउथ ईस्ट अमेरिका) का मुर्ख महामानबहरुलाइ खुला पत्र
Sajha is out of control - NAS must be stopped
very Imp for Nepalese who are on TPS...But help from every nepalese would be great.great..Please Nepali daju ra didi and uncle auntie haru help garnu hola
Tax experts need salah
मेरो जिन्दगी Java र बाबा मा अड्कियो
Some Nepalis are not real Nepali.
Please i need help,i failed Nclexrn 5 times
नवमीको अवसरमा गाडीमा बोका बलि दिइराखेको अवस्थामा न्यु योर्कका नेपाली उबर ड्राइभर रंगे हात पक्राउ
Want to Open a Business in Nepal (Probably Restaurant)...Give me some Ideas !

मुजी चोर धोतिहरु
राई कान्छा र धोति
अर्चना पनेरुले बिहे पश्चात एस्तो अस्लिल भिडियो सार्वजनिक गरे
Crypto Marktet, Investment, Coinbase, Gdax,
.NET Training Registration **Serious Students**
Download Nepali Calendar With Date Converter For Desktop
Ek chhoti si kahani ( True story )
TRUMP 2016!!! Here is why?
Vote for Hillary for President not Bernie 2016
NOTE: The opinions here represent the opinions of the individual posters, and not of Sajha.com. It is not possible for sajha.com to monitor all the postings, since sajha.com merely seeks to provide a cyber location for discussing ideas and concerns related to Nepal and the Nepalis. Please send an email to admin@sajha.com using a valid email address if you want any posting to be considered for deletion. Your request will be handled on a one to one basis. Sajha.com is a service please don't abuse it. - Thanks.