More by sushil115
What people are reading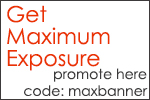 Subscribers
[Total Subscribers 0]
:: Subscribe

[VIEWED 826 TIMES]

SAVE!

for ease of future access.
Posted on 11-04-16 6:36 PM
Reply
[Subscribe]
Login in to Rate this Post: 0

?

It would be great to know if anybody is going to Kathmandu on Nov. 12th from Boston via turkish airlines. Would love to bare some expenses if anyone is there...
Sushil, 617 386 9466
---
Please Log in! to be able to reply! If you don't have a login, please register here.
Within last 7 days
Recommended Popular Threads
Controvertial Threads

CANADA. TPS Alternative
Aashishma Nakarmi Husband
भालु केटी vs कन्फ्युज्ड केटी vs सोझी केटी vs चरित्रवान केटी
गुच्चा म:म:
Hala Sandeep Lamichhane
The Test (Short Nepali Film)
Canada Immigration Through Colin R. Singer
VIN number check help
NOTE: The opinions here represent the opinions of the individual posters, and not of Sajha.com. It is not possible for sajha.com to monitor all the postings, since sajha.com merely seeks to provide a cyber location for discussing ideas and concerns related to Nepal and the Nepalis. Please send an email to admin@sajha.com using a valid email address if you want any posting to be considered for deletion. Your request will be handled on a one to one basis. Sajha.com is a service please don't abuse it. - Thanks.