Replies to this thread:
More by MimroRaMero
What people are reading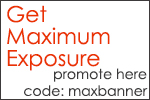 Subscribers
[Total Subscribers 1]
:: Subscribe
[VIEWED 1174 TIMES]

SAVE!

for ease of future access.
Posted on 07-22-15 1:27 AM
Reply
[Subscribe]
Login in to Rate this Post: 0

?

So USCIS says "Continues living in US since 24th June", teso bhanna le July 24th dekhi US ma basi raheko, right?
Why would they want someone living from 24th, instead of living before 24th.
Shouldn't it be like this "Continues living in US On/Before 24th"?
Anyway I am just curious :)
Can someone have two status. So if someone in F1 apply for TPS, his/her F1 status terminated. I am little confuse about it. I know we can't have two EADs, but what about two status.
Thanks for your input.
Posted on 07-22-15 7:15 AM
[Snapshot: 45]
Reply
[Subscribe]
Login in to Rate this Post: 0

?

Nepal was granted a TPS on 24th. TPS is given with the fact that it is not a favorable condition to go to Nepal due to the earthquake disaster. It does not matter whether a person has been living in US decades before or one day before 24th june, if that person has gone to Nepal after 24th June, USCIS might reject TPS for him, the reason being he felt comfortable to travel to Nepal. That's why USCIS wanted the continuous presence from 24th June, the day it granted TPS for Nepal.
As posted in so many earlier posts, you can have F1 and TPS side by side.
Posted on 07-22-15 9:16 AM
[Snapshot: 94]
Reply
[Subscribe]
Login in to Rate this Post: 0

?

Thanks for your reply.
So if some one travel to Nepal on Advance parole after TPS is granted, does it gonna affect on TPS renewal?
Posted on 07-22-15 12:40 PM
[Snapshot: 194]
Reply
[Subscribe]
Login in to Rate this Post: 0

?

mimroRaMero,
I think if one goes for a short visit citing family emergency then should not be a problem, I think. However, if one goes for a vacation of 3 months, then USCIS might consider that this person is not really affected by earthquake in Nepal, so could return back from port of entry. However, if goes for a period of 15 days or a month for unavoidable circumstances then should not be a problem to return or reapply for extension. However, need to talk a lawyer for confirmation. This is just my understanding.
---
Please Log in! to be able to reply! If you don't have a login, please register here.
Within last 90 days
Recommended Popular Threads
Controvertial Threads

TRUMP 2016!!! Here is why?
How long does it take to get I485 approved?
निक्की कार्की द्वारा नर्थ क्यारोलाइनामा कार्यक्रम आयोजकबाट आफूमाथि यौन दुराचार भएको आफ्नै फेसबुक लाइभ मार्फत खुलाशा
Buy buff sukuti, cheap nepali tshirts, and a lot of other Nepali goods online
ओपन challenge फर गनाउने (underwear)
पिन्कुको नया काले हस्पि नाक चुचेय भाते भतुवा
Hpw to bring huge sum of money from Nepal to US
नवमीको अवसरमा गाडीमा बोका बलि दिइराखेको अवस्थामा न्यु योर्कका नेपाली उबर ड्राइभर रंगे हात पक्राउ
tps end to nepal अब college खोजौ सथिहो.. save status
I feel embarassed ! ! !
Manav, Milk Tea, Minnesota, & Life!
Udus killer spray
Immigration Proceedings and Travel on TPS Advance Parole
साथी को माइजु सित
Can H1b do Lyft/Uber
How I lost 15 years of saving because of my iPhone
सुशील नेपाल : मेरो कथा, मेरो ब्यथा !
401K ma Kati Pugyo?
नासिया (नेप्लिज एसोसिएसन इन साउथ ईस्ट अमेरिका) का मुर्ख महामानबहरुलाइ खुला पत्र
Why Nepalese love Indian Idol than Nepal Idol?

Download Nepali Calendar With Date Converter For Desktop
TRUMP 2016!!! Here is why?
NOTE: The opinions here represent the opinions of the individual posters, and not of Sajha.com. It is not possible for sajha.com to monitor all the postings, since sajha.com merely seeks to provide a cyber location for discussing ideas and concerns related to Nepal and the Nepalis. Please send an email to admin@sajha.com using a valid email address if you want any posting to be considered for deletion. Your request will be handled on a one to one basis. Sajha.com is a service please don't abuse it. - Thanks.