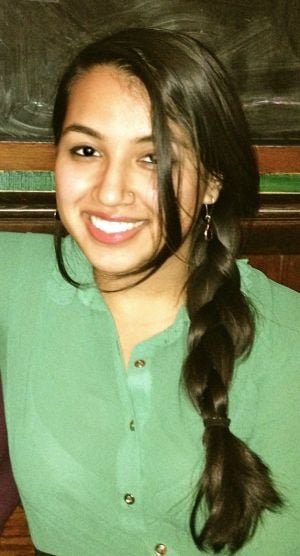 Friends and family are mourning the loss of Virginia Tech senior Samanata Shrestha as new details continue to emerge in the homicide investigation of the Vienna, Va. native
The uncle of Shrestha, Ram Kharel, confirmed to the Collegiate Times that medical personnel examined the body and "confirmed that there were small marks on her throat so that means that she was suffocated."
Police have not yet released the official cause of death.
Shrestha, who was a biological science major, was found dead in her vehicle Monday morning, according to Kharel.
Blacksburg Police confirmed that the black 2004 Mercedes C320 belonged to Shrestha and was found in Montgomery County limits.
According to a BPD news release, the investigation started with a welfare check and then evolved into a Missing Persons case. It then quickly became a homicide investigation.
Currently, two people have been charged in connection to Shrestha's death — Jessica Michelle Ewing, 22, a Virginia Tech senior studying fisheries sciences with a secondary major in biological science, and Keifer Kyle Brown, 23, a 2013 graduate.
Ewing has been charged with second-degree murder and was transported today to the Western Virginia Regional Jail, where she is being held without bond.
Brown was charged on Monday with a misdemeanor charge of accessory after the fact, and also a felony charge of "transport, conceal or alter (of) a dead body … with malicious intent and to prevent detection of an unlawful act."
Police are still investigating the case and have not yet released the connection between the suspects and the victim.
"We have not found the motive and what happened that night," Kharel said. "They have not given us when exactly it happened between Friday and Saturday evening."
President Charles Steger sent an open letter to the community Tuesday, describing Shrestha as a University Honors student who teachers say was a "faculty member's dream."
"No amount of words can counteract their grief, but know that the university administrators and everyone within this community feels this pain," Steger said. "I ask that you care for each other."
Cook Counseling Center offers services and resources for groups and individuals who are coping with the loss of a student.
The family of Shrestha has invited the university community to attend a visitation service from noon to 2 p.m. Wednesday at McCoy Funeral Home in Blacksburg. Despite impending weather, a candlelight vigil has been planned for 7 p.m. on Thursday evening on the Drillfield.
According to the Facebook event for the vigil, a memorial fundraiser in Sam's honor is being set up with the Free Clinic of the New River Valley in Christiansburg where Shrestha volunteered.
Ewing and Brown's next court appearance is scheduled for April 17 at 2 p.m. in the Montgomery County General District Court.