Dear friends and community members--Jwojalapa!
You are cordially invited to NEWAH ORGANIZATION OF AMERICA's Annual Nepal Sambat 1132 celebration commemorating national
hero
" Shankhadhar Sakhwa"!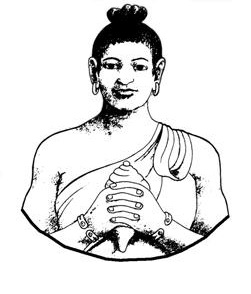 Nhu Dan Ya Bhintuna!
Happy New Year!
NS 1132 the Era of Nepal
Come enjoy delicious food, good company, and great entertainment in celebration of Nepal Sambat 1132, the National Era of Nepal.
Join us for a traditional Home made Newah Samay Bajee Dinner as well as a live cultural program, by Newah Organization of America Language Center (NOALC) students and other local and emerging talents, and famous Nepalese singers, and dancers also DJ music for those who would like to groove.
More detail of the event will be coming soon.
All are welcome!
Please mark your calendar!

Date: Saturday, November 19, 2011
Time: 5:00 PM to 10:00 PM
Venue: Kemp Mill Elementary School
411 Sisson Street
Silver Spring, MD 20902
301-649-804
Admission fee is $15 per person includes Samay Bajee dinner; children under 10 years of age are free.

Thank you in advance for your participation and continued support to NOA!
We'd love to hear from you!

For more information please contact:
Season Shrestha 410-404-5388 or season@newah.org
Birendra Pradhan 347-246-6602 or birendra@newah.org
Ravi Pradhan 443-604-0478 or munaandravi123@yahoo.com
Babita Shrestha 703-495-8580 or bshrestha@ifc.org
Mahindra Pradhan 301-821-2796 or mahindra@newah.org
Ram Lal Shrestha 240-581-0078 or ramlals@newah.org
Bishomber Pradhan 443-839-5203 or bishomver@hotmail.com
Puskar Prajapati 703-270-8456 or pushkar@newah.org
Rajesh L. Shrestha 301-905=7348 or rajesh@newah.org