I heard from a reliable source that it did rain
My dear bull, it didn't rain!!!

. Dunno how the sky got clear without any wind. Seems like god was too scared to see me dance :D And btw, who was your reliable source? Your friend from mars?

I think his antennas has rusted, passing wrong information. Time for you guys to replace the antennas on your head :P
The weather is still beautiful here. The moon is shining at it's best, blue sky, stratus cloud here & there, and the trees around here to add up to the beauty. Want me to prove it? Wait…
Here it is: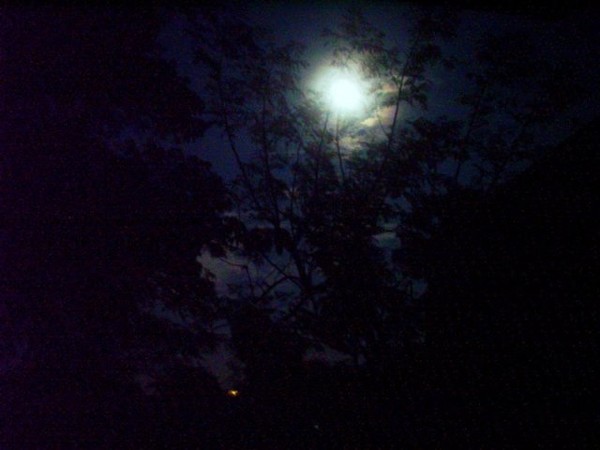 Reminds me of this song by INXS: It's a shame that this song didn't do well on charts. Aweeesome song, gr8 video and J.D. Fortune- Brilliant!
Here I am
lost in the light of the moon
that comes through my window…………


Ok, I'm out for a short walk in the moonlight.
Have a good day/night people!